Distortion
Distortion is "interactive magazine" started in June 2012. The issues are published bimonthly, with some breaks.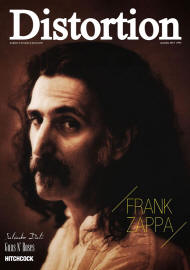 2013 December
No. 8
Frank Zappa
By Sergey Prodous, pp 60-79
---
Overview article on Zappa containing in the end interesting selection of 10 recommended albums and list of books about Zappa in Russian.
Distortion is only online available. Issue number 8 as PDF.
Source: Vitaly Zaremba