Jazz Magazine
Another long-running French jazz monthly with excellent coverage of both the French & international jazz scene. Interesting interviews / articles + lots of well-informed live / record reviews. Recommended. (
rojaro
)
In 2009 merged with
Jazzman
.
From May 2003 until October 2004, when magazine
Muziq
started,
Jazz Magazine
issues had 4- or 8-page rock-oriented supplements
Tangentiel.
Jazz Magazine
is quarterly issuing special editions ("hors série"), which mostly have
Muziq
logo too.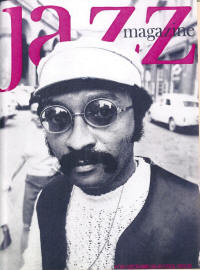 1968 December
No. 161
Les "mères" indigned du pop
By Philippe Carles, pp 17,19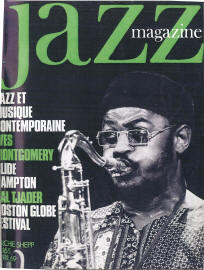 No. 165
Boston Globe Quatrieme Edition
By Alan Heineman, pp 18-21
---
The Real Frank Zappa Book, p 106: "The first time we played with Rahsaan Roland Kirk was at the 1968 Boston Globe Jazz Festival. After his performance, when introduced to him backstage, I said I really liked what he was doing, and said that if he felt like joining us onstage during our set, he was more than welcome. In spite of his blindness, I believed we could accommodate whatever he wanted to do. We began our set, wending our atonal way toward a medley of 1950s-style honking saxophone numbers. During this fairly complicated, choreographed routine, Rahsaan, assisted by his helper (can't remember his name), decided to join in."
On page 21 is a picture of FZ, Roy Estrada, Rahsaan Roland Kirk and his helper (Kirk Quartet's drummer Jimmy Hoppes?) on stage. [C. Ulrich : "It was percussionist Joe "Habao" Texidor. See Bright Moments, p. 228"]
Source: Javier Marcote
1969 September
No. 169/170
Newport 69
pp 34-39
---
On the Newport Jazz Festival FZ and MOI played on Saturday morning, July 5th. Before that in June they participated in a jazz tour.
The Real Frank Zappa Book, pp 106-107 : "In 1969, George Wein, impresario of the Newport Jazz Festival, decided it would be a tremendous idea to put the Mothers of Invention on a jazz tour of the East Coast. We wound up working in a package with Kirk, Duke Ellington and Gary Burton in Miami at the Jai Alai Fronton, and at another gig in South Carolina.
[...]
Before we went on, I saw Duke Ellington begging – pleading – for a ten-dollar advance. It was really depressing. After that show, I told the guys: 'That's it -- we're breaking the bande up.'"
Source: Javier Marcote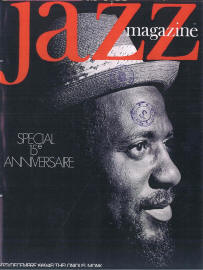 1969 December
No. 173
Freepop
By Paul Alessandrini, pp 26-31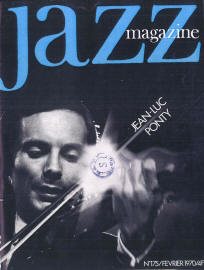 1970 February
No. 175
Les inventives aventures de Jean-Luc Ponty
pp 18-23, 45-47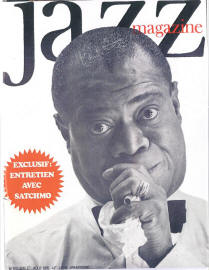 1970 July-August
No. 180
Amougies en deux films
By J.-P.C., pp 16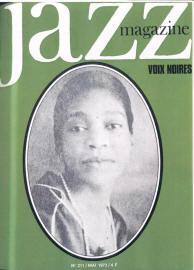 No. 211
Zappa/Ponty
By Leonard Feather, p 34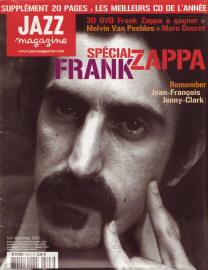 2003 December
No. 543
Dossier Frank Jazzappa, pp 15-26

Comme une odeur de jazz
Guy Darol

Le Guitariste nerv
Pierrejean Gaucher

Les M.O.I., l'moi et moi
Jean-Jacques Birg

Frank et ses appas swing
Christophe Delbrouk

M. Loyal à Amougies
Philippe Thieyre

Après 68 (postscriptum)
Philippe Carles
No. 593
Dossier Zappa Jazz or not?, 18 pp

Un rockeur qui fait jaser
Roundtable (Glenn Ferris, Christophe Delbrouk, Pierrejean Gaucher, Jean-Luc Rimey-Meille) by Guy Darol

Faire un bruit jass là
Guy Darol

"King Kong" le retour
Jean-Luc Ponty interview by Thierry Quénum

Le Grand et le petit Wazoo
Glenn Ferris interview by Christophe Delbrouk

Jazz à la Zappa
Pierrejean Gaucher
2012 December
No. 644
Le grand dossier Zappa, 35 pp

Le Zappabécédaire
By Guy Darol, pp 28-47

Frankly Speaking
Quotes of other musicians on Frank Zappa, pp 48-49

The 25 Best Albums You Ever Heard In Your Life
By Frédéric Goaty, pp 50-53, 56-61

1940-1993: Hot Dates
pp 54-55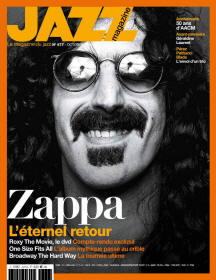 No. 677
Dossier
Frank Zappa refuse de mourir! pp 12-33

Roxy le film
Bebop, tango et pingouins
By Frédéric Goaty, pp 14-18

Le portfolio
pp 20-23

One Size Fits All
Taille unique, plaisirs pluriels
pp 24-27

La tournée 1988
Zappa n campagne
By Guy Darol, pp 28-33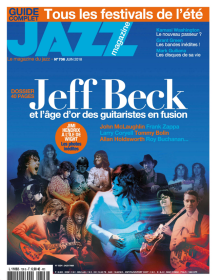 No. 706
Frank Zappa: Un guitariste hors-concours
By Pierrejean Gauchier, pp 56-57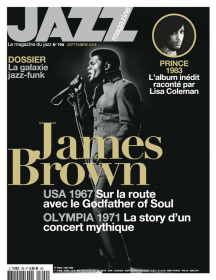 2018 September
No. 709
George Duke: Funk & fun
By Jean-Pierre Vidal, pp 36-38

Frank Zappa en replay
By Guy Darol, p 95