Uncut
Uncut
magazine is a popular monthly publication based in London, which is available across the English speaking world, and focuses on films, music and books. It contains, amongst other things, lengthy features on old albums, interviews with film directors, music and film news, and reviews of all major new book, album, film and DVD releases. Its music features tend to focus on genres such as Americana, rock and alt.country. (
wikipedia
)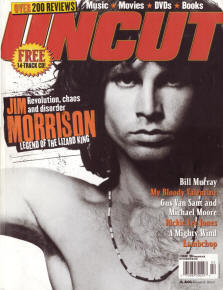 2004 February
No. 81
Free CD – Sin City – 14 L.A. Rock Classics
Track 12: Frank Zappa & The Mothers Of Invention – Son Of Suzy Creamcheese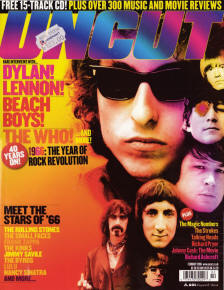 2006 February
No. 105
1966 The Year Of Rock Revolution
pp 37-55, including
The 20 best albums of 1966
Re-revieved by Barney Hoskins and Mick Houghton, 2 pp 52-53
---
#6 Freak Out! The Mothers Of Invention
A statement of freedom from Frank Zappa, LA's ringmaster of satirical mischief, Freak Out! brings West Coast Dadaism to bear on the exploding plasticity of '60s counterculture. Trashing the LA scene, Zappa guides us through mondo Sunset Strip, while dipping into his treasured doo-wop ("Go Cry On Somebody Else's Shoulder") and chronicling the city's 1965 Watts riots ("Trouble Every Day") en passant. (BH)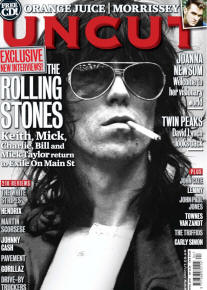 No. 155
My Life In Music: John Cale
p 11
---
John Cale included Thing-Fish as "The Record That Made Me Hate Frank Zappa".
I have a healthy resentment for him. He had a great, acid sense of humour, but this guy, with all his technique and ability, never did anything that made me love music. I think he trained himself in his expertise to spite his parents: he had contempt for the rock music he played. And self-contempt. Fear, loathing and self-hatred. Thing-Fish just postured at nihilism.
Source: Vitay Zaremba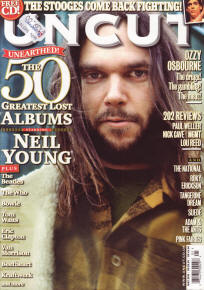 No. 156
The 50 Greatest Lost Albums
pp 47-62
#2 Captain Beefheart Lick My Decals Off
#43 Frank Zappa & The Mothers 200 Motels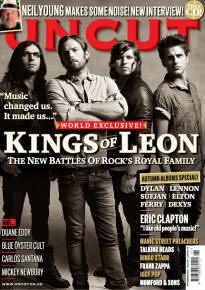 2010 November
No. 162
Frank Zappa: Album By Album
Interview by John Lewis, pp 68-70
---
Album reviews compiled from interviews with different musicians:
Freak Out! - Ray Collins
Hot Rats - Ian Underwood
We're Only In It For The Money - Ian Underwood, Don Preston
Chunga's Revenge - Ian Underwood, George Duke
Waka/Jawaka - George Duke
Apostrophe (') - Napoleon Murphy Brock
One Size Fits All - Napoleon Murphy Brock
Bongo Fury - George Duke
Ship Arriving Too Late To Save A Drowning Witch - Scott Thunes
Source: Nikolai Zaharov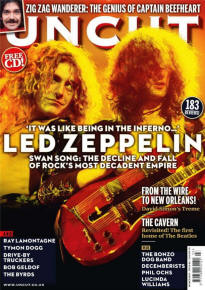 No. 166
Captain Beefheart, American Visionary, 1941-2010
By David Cavanagh, Ian McDonald, John 'Drumbo' French, Michael Bonner, Anton Corbijn, pp 30-37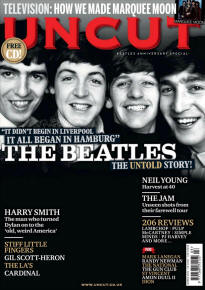 No. 178
Jim Sherwood (obituary)
By Uncut, p 21

From Straight To Bizarre (DVD review)
By Mick Houghton, p 109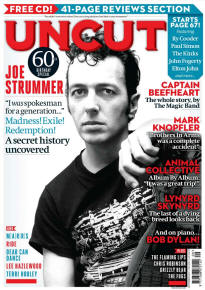 2012 September
No. 184
Dropouts Boogie
By John Robinson, pp 18-23
No. 185
The Zappa Motherlode: 12 albums reissued this month and 48 more by the end of the year
By David Cavanagh, pp 89-91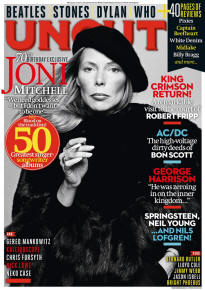 2013 December
No. 199
Captain Beefheart And His Magic Band: Trout Mask Replica (review)
By John Robinson, p 90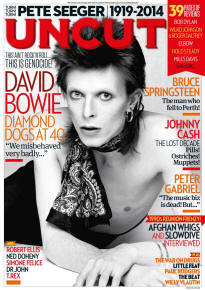 No. 203
Feat Don't Fail Me Now
By Jon Dale, pp 42-47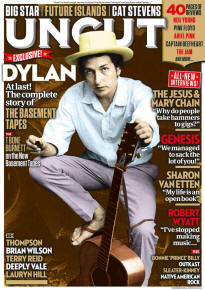 2014 December
No. 211
Captain Beefheart and The Magic Band
Sun Zoom Spark: 1970 to 1972
By John Robinson, pp 85-87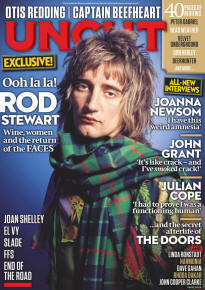 2015 November
No. 222
Zig Zag Wanderer
By Laura Snapes, p 6
---
This autumn sees the opening of two major Van Vliet exhibitions by the Michael Werner Gallery – only the second and third since his death in December 2010. Both feature work that lays bare his growing disenchantment with human kind.
Body Shop is at the Michael Werner Gallery in London, September 30 to December 5; Don Van Vliet: Beatle Bones N' Smokin Stones is at Michael Werner Kunsthande in Cologne, September 5 until October 24.
Source: Vitaly Zaremba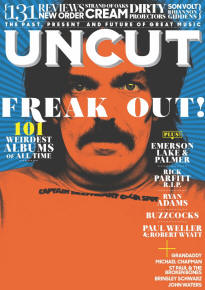 No. 238
101 Weirdest Albums Of All Time
By Uncut, pp 66-83