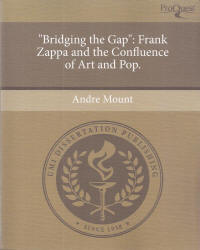 "Bridging the Gap": Frank Zappa and the Confluence of Art and Pop

ProQuest LLC, Ann Arbor, MI


2011 September 30
ISBN 978-1244685857
330 pp, paperback, 25 x 16 cm
English
---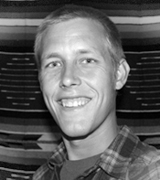 Andre Mount
Musicologist
www.andremount.net
This dissertation - available as paperback or to download too - is "locating the music of Frank Zappa at the juncture of art and pop in the twentieth-century".
Through his words and musical works, Frank Zappa challenged the socio-cultural divisions between "classical" and "popular" music in America. He consistently aligned himself with avant-garde composers – Edgard Varèse, Igor Stravinsky, and John Cage foremost among them – even as he operated primarily as a popular musician. This courtship of twentieth-century art music by a pop artist was unprecedented in its time. It challenged popular perceptions of the boundaries between art and pop and played a crucial role in their immanent breakdown.

As Zappa's music straddled the line between art and pop, his career spanned a large-scale transition in American music towards a similar blurring of boundaries in the last four decades of the twentieth century. By examining the socio-political context that produced this unique figure and the manner in which he engaged musically with these opposing worlds, this study will illuminate Zappa's role in the changing American musical landscape of the twentieth century.
Reviews/News
www.andremount.net
Zappa Research by Andre Mount
Zappateers - Zappa Family Trust contact info? (A cry for help!)
Bookshops
Source: slime.oofytv.set