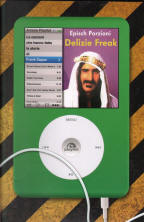 Delizie Freak

Arcana, Roma


2013 July
ISBN 978-88-6231-305-6
192 pp, paperback, 22 x 14,5 cm
Italian
---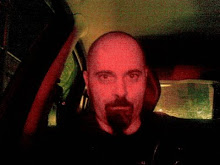 Epìsch Porzioni
Writer, but not the kind you'd expect.
Book from series "Playlist". Contains 30 songs from all periods of Frank Zappa's oeuvre.
Difficile, ma non impossibile, riassumere la debordante creatività e l'illuminata follia di Frank Zappa in soli 30 brani. Delizie Freak raccoglie la sfida e s'inoltra negli anfratti più nascosti di sfuriate d'estro che hanno i titoli di Brown Shoes Don't Make It, Lumpy Gravy e Willie The Pimp, più "opere" che semplici canzoni, frullati di generi musicali – dal rock al jazz, dal blues al funk, dal pop alla musica classica – che costituiscono il tratto distintivo di una delle vicende artistiche più geniali e inclassificabili della storia.
Google translation: Difficult, but not impossible, to summarize the overflowing creativity and enlightened madness of Frank Zappa in just 30 tracks. Delights Freak accepts the challenge and takes us into the most hidden in the crevices of outbursts of creativity as the evidence of Brown Shoes Don't Make It, Lumpy Gravy and Willie The Pimp, more "works" than just songs, smoothies genres - from rock to jazz, blues to funk, pop to classical music - that are the hallmark of one of the most brilliant and unclassifiable artistic events of the story.