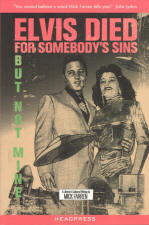 Elvis Died For Somebody's Sins But Not Mine: A Lifetime's Collected Writing
Headpress


2013 May 6
ISBN 978-1-900486-92-7
432 pp, paperback, 23 x 15 cm
English
---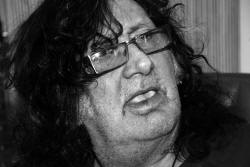 Mick Farren
journalist, author, singer
1943-2013
This book contains on pages 260-267 article "'What is a groupie?' asked his Lordship…", previously published in New Musical Express, April 26, 1975.
Charles Shaar Murray, from his foreword:
Within these pages you'll meet the likes of Frank Zappa, Johnny Cash, Chuck Berry and Gore Vidal, and steam open correspondence between the author and Pete Townshend. And, much more importantly, you're about to go one-on-one with a world-class raconteur...
Links
Dangerous Minds
The Rebel Magazine
Bookshops