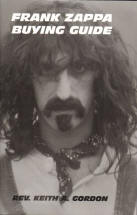 Frank Zappa Buying Guide

Excitable Press


2013 May
ISBN 978-0-9850084-3-7
92 pp, paperback, 21 x 14 cm
English
---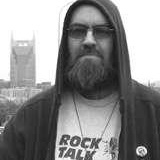 Rev. Keith A. Gordon
Journalist and critic
This book is available as paperback and in different downloadable formats.
The table of contents is:
An Introduction to Frank Zappa
Brown Shoes Don't Make It: Memories of Frank Zappa, 1940-1993
Frank Zappa Discography:

The Satirical '60s
The Successful '70s
The Eclectic '80s
Live From The Archive: The '90s
Building the Legacy (Posthumous Years)

Appendixes:

The First: Zappa In Print
The Second: Going Underground (Boots)
The Third: Zappa Report Card (The A's)
Acknowledgments & Stuff
There's a new eBook: Frank Zappa Buying Guide by Rev. Keith A. Gordon. This from the introduction: "…let's be honest, though, shall we? Frank Zappa was also frequently a real prick…" ZFT approved? Probably not.
The "Reverend of Rock 'n' Roll," Rev. Keith A. Gordon has over 40 years in the pop culture trenches. Gordon's work has appeared in over 100 publications worldwide, as well as in several All Music Guide books and on the AMG website.
The current Blues Guide for About.com, Gordon is a contributor to Blues Music Magazine and the author of The Other Side of Nashville, a history of the city's rock 'n' roll underground.

Bookshops