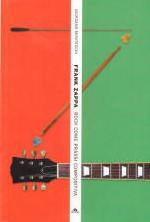 Frank Zappa

Arcana Edizioni, Rome


2014 November 18
ISBN 978-8862313773
144 pp, paperback, 22 x 14,5 cm
Italian
---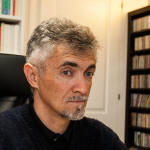 Giordano Montecchi
Musicologist, teacher
The following excerpt is from article written by Francesco Gentile:
Arcana Edizioni has just published a new book by Giordano Montecchi, a musicologist and a teacher who is been listening, studying, discussing, amazing people and having fun around Frank Zappa since a long time.

He was a prime contributor to the most important Italian conference devoted to Frank Zappa to date: Frank Zappa Domani, held in Tivoli (a little town not far from Rome) in 1999. A book with the same name has been edited from that conference by Gianfranco Salvatore, who also edited the new Montecchi book: FRANK ZAPPA – Rock come prassi compositiva (Arcana, 2014, 144 pages). Rock as compositional practice. The book extends the Frank Zappa Domani essay with the same title. Unfortunately the book has not been translated into other languages yet, so this blog asked Giordano and Arcana to reproduce an excerpt here, just to give an idea of it. Giordano has been extremely kind as usual, as well as the editor, and provided a short text and the truly stimulating bibliographical references and web-o-graphy for the book.
Reviews
Bookshops