Translations of this book: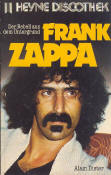 Frank Zappa. Der Rebell aus dem Untergrund
Wilhelm Heyne Verlag, München
1980
ISBN 3-453-80042-7
192 pp, paperback, 18 x 11,5 cm
German
---
In this German edition (translated by Marion Dill) all the valuable original photos are replaced by more common publicity photos from magazine Music Joker, Hamburg.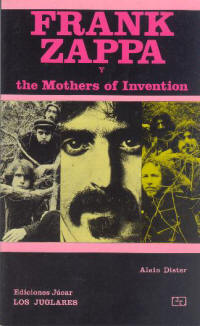 Frank Zappa y the Mothers of Invention

Ediciones Jucar, Madrid
1981
ISBN 84-334-2038-0
196 pp, paperback, 18 x 11 cm
Spanish
---
The Spanish edition has other and smaller set of photos, but additional Antologia de canciones (An Anthology Of Songs) in English and Spanish on 38 pages. The book is translated, songs selected and epilogue written by Jesús Ordovás.