Hot Raz Times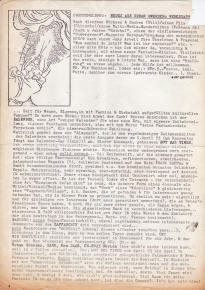 Usually the fanzines are just made by fans. This one is made by an artist. German-English magazine created, compiled, printed and published by Urban Gwerder with direct contacts and endorsement by Frank Zappa.
UG: Hot Raz Times is a zap'pataphysical almanac, creative documentation, layout fireworks with different add-ons privately published and printed 1973-1975 in 11 limited issues.
The scheduled release date for the first issue was 1 April 1973, Fool's Day.
All the detailed history about Hot Raz Times and Frank Zappa – Urban Gwerder relations is written in the book "Im Zeichen des magischen Affen".
beatbooks.com about Hot Raz Times:
Ed. Urban Gwerder. Various formats and sizes, incl. inserts. Texts in German, some in English. Artist and former editor of underground publication Hotcha!, Gwerder began his zap'pataphysical almanac in 1973, a lavish hand-produced fanzine devoted to and endorsed by Frank Zappa and The Mothers. He formed the zapparchives using his Zark-Radar to detect and monitor everything Zappa-related (for example, most issues contain his ongoing Zappa bibliography), and employed imaginative graphics and a cut-up layout with nods along the way to another of his cultural heroes, Alfred Jarry. Inserts include a colour reproduction of a 1968 Mothers poster, and a paper cut-out of Frank's zapata contained in an envelope (#2); an original print of Frank from a contact sheet (#7); and an original, annotated b/w photo of Frank (#10). Other artists featured include Lord Buckley, Bob Dylan, Moondog, The Fugs, Marcel Duchamp, and Edgar Varèse. Following the last issue, Gwerder gave away most of his material and disappeared to the Swiss alps, devoting his time to farming and writing poetry. [...] In any case, all issues are hard to come by, printed as they were in limited numbers, and complete sets almost never appear on the market.
Urban Gwerder / Motz el Son
killuglyradio.com - Hot Raz Times
united-mutations.com - Urban Gwerder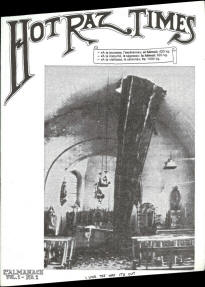 Vol.1 No.1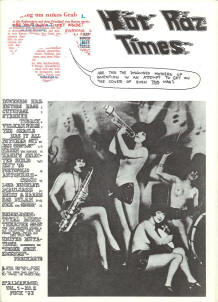 Vol.1 No.2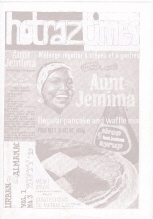 Vol.1 No.3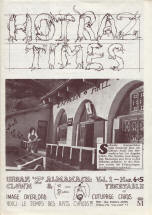 Vol.1 Nos. 4+5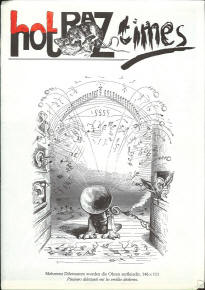 Vol.1 No.6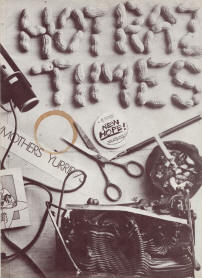 Vol.2 No.1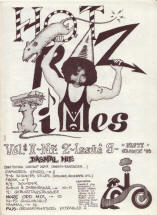 Vol.2 No.2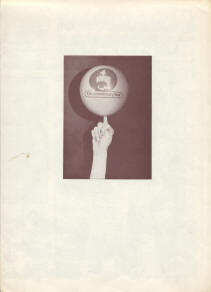 Vol.2 No.3
VVol.2 No.4
---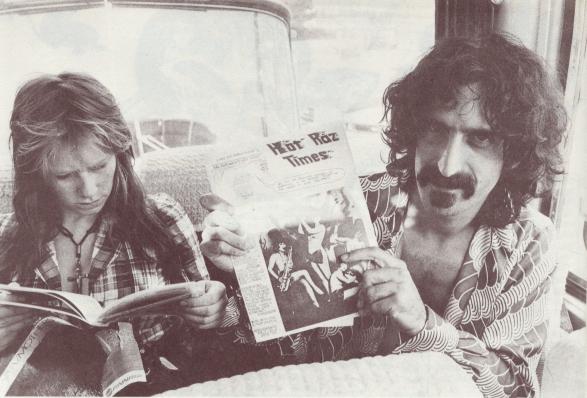 Tour 1973. FZ and Australian journalist Jenny Brown (see Zappa au go go
by Jennifer Lois Brown)