Blow Up
Blow Up
is a monthly Italian magazine about "rock & other contaminations", as the caption states: out rock, electronica, techno, house, experimental, industrial, improv/jazz, traditional.
Blow Up
was born as a fanzine in September 1995, and remained a fanzine for six issues until it was officially reborn as a magazine in February 1997. After a year and a half of being available in subscription only,
Blow Up
hit the newspaper stands and magazine racks in June 1998. (
BlowUp Magazine
)
No. 53
Destroy Babylon!: The Mothers Of Invention "Freak Out!"
ByStefano I. Bianchi, Dionisio Capuano, Olindo Fortino, Bizarre, Eddy Cilia, pp 104-105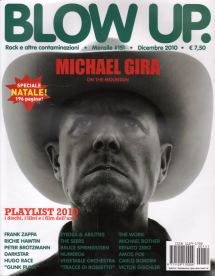 2010 December
No. 151
Dio Fa. Un progetto perduto (Dio Fa. A lost project)
By Michele Coralli, pp 58-65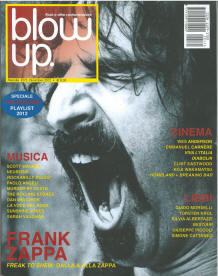 2012 December
No. 175
Dalla A alla Zappa
By Bizarre, pp 26-39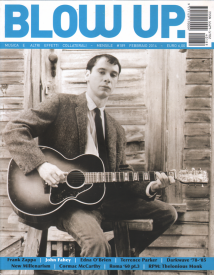 2014 February
No. 189
Frank's Garage. Last Act
By Bizarre, pp 16-31
---
This is the 2nd part of the long article by Bizarre. 1st part was printed in #175, December 2012.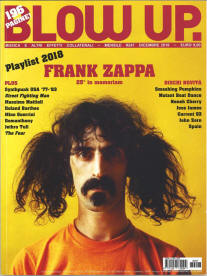 2018 December
No. 247
Frank Zappa
pp 28-51
Zeppa di Zappa. Gli inizi del duca di prugne (Zappa's platform. The beginnings of the Duke of Prunes)
By Luca Majer, pp 30-30
25 pezzi (non sempre) facili (25 pieces (not always) easy)
By Bizarre, pp 31-45
La caduta della casa degli Zappa (The fall of the Zappa house)
By Riccardo Bertoncelli, pp 46-51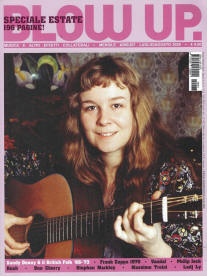 2020 July / August
No. 266/267
Chunga, Sharleena e le ingombranti Tartarughe (Chunga, Sharleena and the bulky Turtles)
By Riccardo Bertoncelli, pp 54-61