Daily Kent Stater
The independent student newspaper of Kent State University.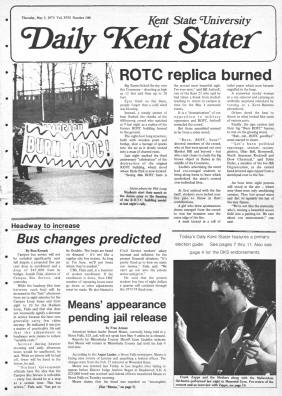 Vol. 17 No. 100
An extraordinary evening of music
By Bob von Sternberg, p 14

Zappa: his music, himself
By Bob Datz, p 14
---
An extraordinary evening of music is a concert review. In May 1, 1973, Frank Zappa and Mahavishnu Orchestra had concert in Memorial Gymnasium, Kent University, Ohio.
Zappa: his music, himself is an interview with Frank Zappa made right after the concert.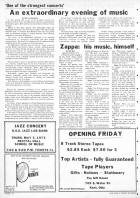 Source: www.library.kent.edu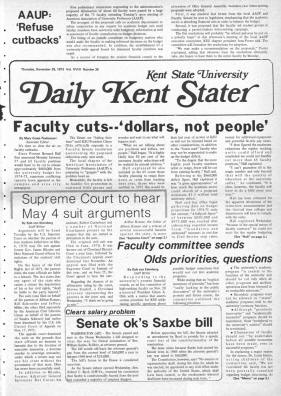 1973 November 29
Vol. 18 No. 36
Finest display of musical talent
By Mary King, p 8
---
It seems no matter how many changes Frank Zappa makes musically or how many people drop out of or join-up with his group, he still offers, probably, the finest display of talent and musical individualism in the music world today.
I know of no other band of similar size which can compare with the complexity and refinement of Frank Zappa's Mothers.
Their performance at the Akron Civic Theatre on Tuesday night was, as usual, very well-prepared and very professional. Zappa and his band played old standards and new compositions, but even the old songs offered new arrangements. Zappa, always the musician, does not believe in playing his older music in constantly the same way. (read more)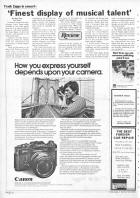 Source: www.library.kent.edu