Eesti Ekspress / Areen
Areen
is a cultural supplement to popular Estonian weekly
Eesti Ekspress
(founded in 1989). (
www.ekspress.ee
)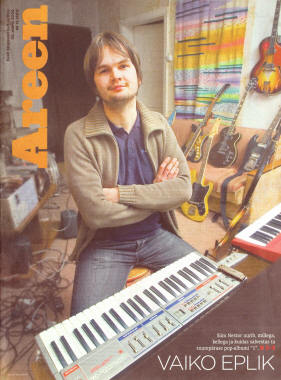 2006 March 30
No. 13 (851)
Paar ääremärkust Frank Zappa küsimuses endistele Eestimaa Kommunistliku Partei liikmetele (Some remarks on Frank Zappa to former members of Estonian Communist Party)
By Eiki Nestor, p b5
---
Author Eiki Nestor is one of the leaders of the Estonian Social Democratic Party and a well-known Frank Zappa fan. This article is about the former Communist Party members who try to continue their brainwashed behavior in a new democratic republic. "Some minds are so sterilized by soviets that they are still wearing gas masks."
Contains some good Zappa references.
BTW. On the first page is featured one of the most important young Estonian musicians – Vaiko Eplik – who is a Zappa fan too.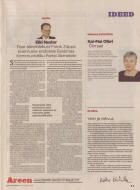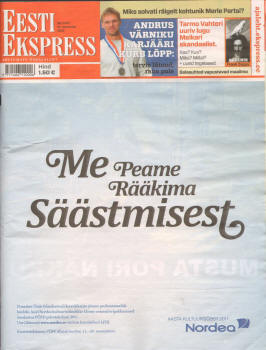 2012 November 15
No. 46 (1197)
FZ forever!
By Siim Nestor, Avo Raup & Tõnis Kahu, pp 49-51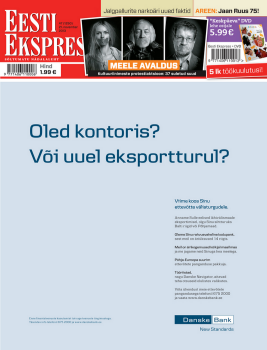 2013 November 21
No. 47 (1250)
Zappa tuleb teeb Zappat
By Siim Nestor, pp 44-45