Goldmine
Goldmine
, established in September 1974, is an American magazine that focuses on the collectors' market for records, tapes, CDs, and music-related memorabilia. (
wikipedia
)
Goldmine
was bought by Krause Publications in late 1983.
Goldmine's
main competitor was
DISCoveries
, which was bought by Krause in 1999. Both magazines were issued in parallel until 2006. In the beginning of 2007
DISCoveries
was merged into
Goldmine
.
ISSN 8750-2577
ISSN 1055-2685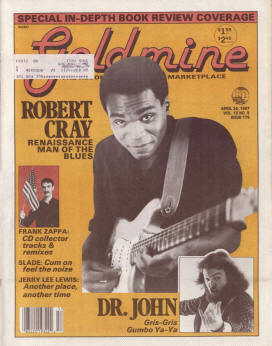 1987 April 24
Vol. 13 No. 9 Issue 176
Frank Zappa
CD collector tracks and remixes
By William J.Ruhlmann, p 20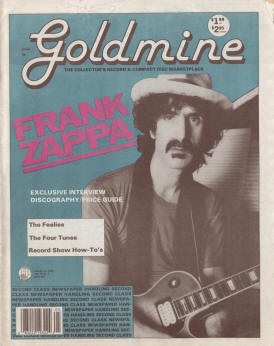 1989 January 27
Vol. 15 No. 2 Issue 222
Frank Zappa: Moving On To Phase Three
Interview by William Ruhlmann, pp 6-8, 10, 12-13, 16-17
Frank Zappa U.S. Discography And Price Guide
By Neal Umphred, pp 18, 22, 55
---
Goldmine: Let's jump ahead and go immediately up to talking about Verve. I suppose the unusual thing to me is that the Mothers of Invention would be signed to a label like Verve, which I associate with Norman Granz and jazz recordings, so I'm curious about how that happened.
Frank Zappa: It happened because of Tom Wilson, who was the staff producer for – they called it "blue" Verve. The regular Verve label was black and silver, but blue Verve was for the rock 'n' roll and / or underground stuff. And Wilson was an interesting guy. He's dead now, but he would take a chance on just about anything. I remember one day he came in and announced that he had just signed a Japanese psychedelic artist named Harumi, and Harumi was making some kind of a flower-power album. I never heard the album, I don't know if it was in Japanese or what. But it was the idea that, "Okay, today we're gonna record a Japanese psychedelic record." A lot of the credit for the odd stuff that went on the label has to go to him because he was the one who would stand up to the people that wrote the paychecks and say, "Yeah, I wanna record and / or produce these things." Without Wilson, we never would have got a contract. (read more)
Another version of this interview was published in Relix, April 1989.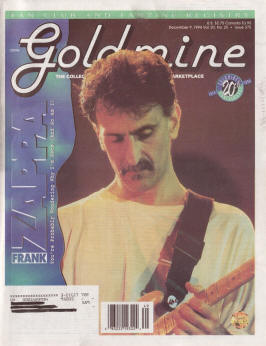 1994 December 9
Vol. 20 No. 25 Issue 375
Frank Zappa
The Present Day Composer
By William Ruhlmann, 24 pp 14-20, 22, 24, 26, 30, 32, 36, 38, 40, 44, 46, 74, 76, 78, 80-82, 84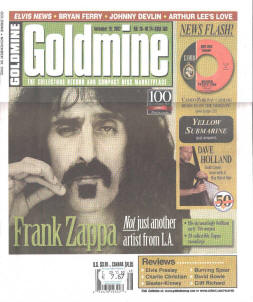 2002 November 29
Vol. 28 No. 24 Issue 583
Frank Zappa: The controversy and touring hell of 1970-71
By Dave Thompson, pp 14-18
Zappa acetate discovered
By Peter Oberg, p 15
25 Collectible Frank Zappa Records
By Tim Neely, p 16-17
---
Between mid-1970 and the end of 1971, Frank Zappa was at his peak as rock's premier satirist and spokesman, an 18-month period during which he released three albums and one movie that laid the foundation for the reputation that would pursue him for the remainder of his life.
No longer the wacky beardy whose music was largely incomprehensible unless you were a card-carrying hippie – in which case you'd probably hate it – Zappa had reinvented himself as a virtuoso cross between the conscience that '70s rock never had and the consciousness that it never wanted, able to slip from disgusting groupie parodies to pure, unadulterated pop in a breath – or even less.
It was a period that saw him unleash some of his most devastatingly brilliant music and one that paired him with some of the most creative musicians of the age. Mark Volman, one half (with fellow ex-Turtle Howard Kaylan) of the Flo & Eddie backing vocal team that accompanied The Mothers Of Invention throughout this period, remembered, "Frank always admitted that it was one of the most talented groups of individuals he'd ever had. Of all the Mothers' lineups, this was the only one made up of people who could have been a group leader." (read more)
Source: zappateers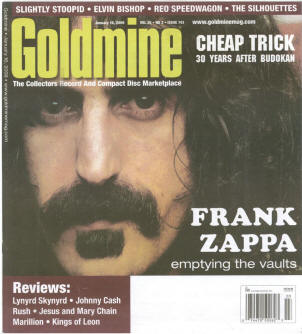 2009 January 16
Vol. 35 No. 2 Issue 743
Frank Zappa: A peek inside the vaults
By Will Romano, pp 28-32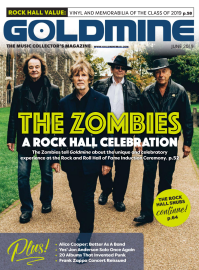 Vol. 45 No. 6 Issue 906
Mondo Zappa Live
By Dave Thompson, pp 10-12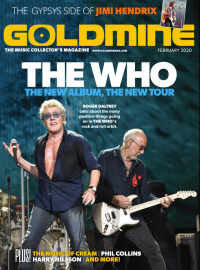 2020 February
Vol. 46 No. 2 Issue 914
Frank Zappa: The Hot Rats Sessions (review)
By Leticia Lopez, p 34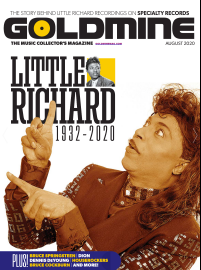 Vol. 46 No. 8 Issue 920
Mothers & Others
By Dave Thompson, pp 8-9