Jazz Hot
Jazz Hot is the oldest jazz magazine in the world, founded in 1935. Since 2013 published only online in web for free.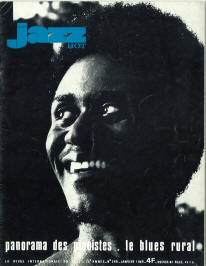 Vol. 35 No. 246
Les Mothers a Paris
By J.-F. Hackenbush, p 10
---
Article about the Mothers' show in Paris in October 1968.

Source: Javier Marcote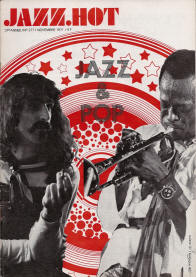 1971 November
Vol. 37 No. 277
Jazz et pop
By P.Alexandrini, I. Goddet, J.P. Patillot & M.Peynet, pp 18-20
---
Frank Zappa and Miles Davis on the cover and featured article is about jazz and pop.
Source: slime.oofytv.set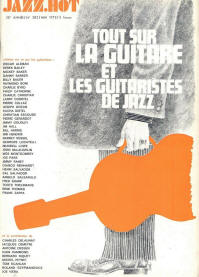 Vol. 38 No. 283
J.Hendrix - F.Zappa - L.Corryel - J.McLaughlin
By Georges Locatelli, pp 47-48
---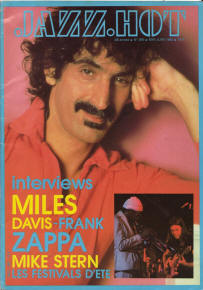 1982 May/June
Vol. 48 No. 395
Coup De Fil À Zappa
Interview by Jérôme Reese & Pierre de Chocqueuse, pp 11-13
---
Eleven years later again Miles Davis and Frank Zappa meet at Jazz Hot. This time both with interviews.