LA Star
Obscure LA adult magazine, with some music stuff thrown in. (etienne07 @ ebay)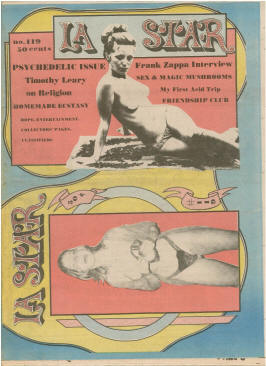 No. 119
Frank Zappa & Paul Eberle Rapping In Los Angeles '69
Interview by Paul Eberle, pp 26-27
---
ZAPPA: What do you want to talk about?
PAUL: I'd like to confine it strictly to music and just talk about that; I'm not particularly interested in your high school basketball coach and all that crap.
ZAPPA: Good. (read more)
The same interview was also published in Los Angeles Free Press.
Source: slime.oofytv.set