Phonograph Record Magazine
Phonograph Record Magazine
or
PRM
was a
Rolling Stone
style monthly rock mag in early 70s, funded by UA and edited by late Greg Shaw.
PRM
was distributed free to record stores. (
BerlinBites
)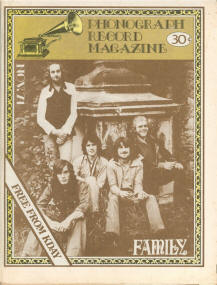 1971 November
Vol. 2 No. 2
Hypothetical Interview With Frank Zappa by Frank Zappa As Told To Suzie Creamcheese & Rodney Bingenheimer
By Frank Zappa, pp 10-11
---
WHAT'S SO SPECIAL ABOUT THIS GROUP, THE MOTHERS, AND WHAT IS THIS WEIRD 200 MOTELS ALL ABOUT?
This is a silly analogy, however . . . Imagine the head of a pin. On the head of this pin is an amazingly detailed illustration of some sort. It might be a little thought or a feeling or, perhaps, an obscure symbol. It might be just a picture of a sky or something with birds in it . . . but it's on the head of this pin, remember, and it's infinitely detailed. Now, imagine this pin is not a pin. . . it's a musical note with a corresponding physical action, like the secret raising of an eyebrow to add special emphasis. Even in a recording studio where nobody can see you do it.
Now, imagine enough of these abstracted pins (with the needle part chopped off to save space) to fill an area as large as the North American Continent and most of Central Europe, piled to a depth of 80 feet. Now, imagine this area is not geometric space. Imagine a collection of decades (the exact number to be disclosed eventually). Pause. (read more)
Source: slime.oofytv.set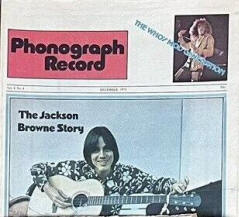 1973 December