Playboy
The German edition of this men's magazine is published since 1972.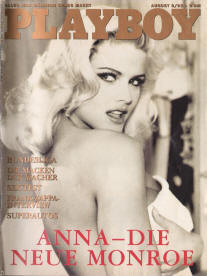 No. 8
Zappa
By David Sheff, pp 28-33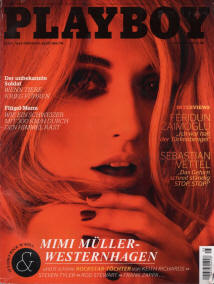 No. 5
Nich ohne meine Töchter
pp 52-59
---

An article with pictures of daughters of famous rock stars – Keith Richards, Rod Stewart, Frank Zappa, Gavin Rossdale, Steven Tyler and John Phillips.
See also:
Moon Zappa in May edition of German Playboy magazine
Moon Zappa in German Playboy