Postimees
Postimees (Postman) is the biggest Estonian daily newspaper. Founded in 1857. ISSN 1406-0981.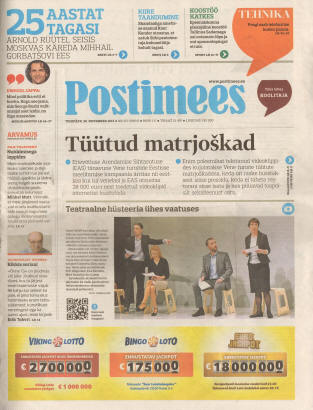 2013 November 26
No. 277 (6964)
Frank kujundab ilmavaadet, Dweezil ühendab põlvkondi (Frank is shaping the worldview, Dweezil connects generations)
By Siim Holvandus, pp 26-27
---
Interview with Dweezil Zappa before Zappa Plays Zappa gig in Rock Cafe, Tallinn, November 28, 2013.
Full text (in Estonian): First Baltic International.