Psy-In
Provo
*
-related underground magazine from Amsterdam. Only 3 issues in total in 1967 under different names: #1
Psy-In
, #2
Spy-In
, #3
Py-In.
(horyzon @ ebay)
*

The Provo movement originated in Amsterdam, The Netherlands in the mid Sixties. Provo's playful anarchist revolt had an influence worldwide on countercultural groups such as the diggers and the yippies.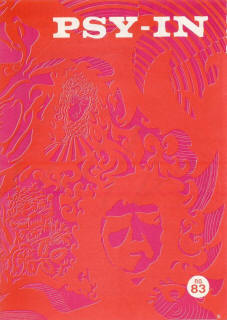 No. 83
Super knallers onsert
By Bert Hiddema, pp 3, 18

Mothers Absolutely Free
By Bert Hiddema, pp 11-12
---
This issue is numbered 83, but is in fact the very first issue. Contains review of Mothers of Invention concert in September 24, Concertgebow, Amsterdam.
Zappa is even on the cover: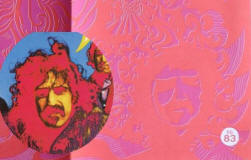 On the cover of issue 2, titled as Spy-In, is editorial team. Bert Hiddema is as Queen Beatrix with cigar in the middle.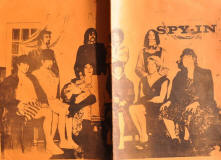 Issue #3, titled Py-In (no Zappa content):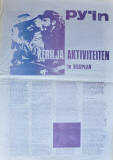 Source: slime.oofytv.set