Rip It Up
Long standing free rock music monthly magazine launched by Murray Cammick and Alastair Dougal in June 1977. Their forerunner was another free paper
Hot Licks
. The free format was abandoned in 1994, but restored again in 2013. Ceased in 2015. (
Rip It Up archive at Papers Past
)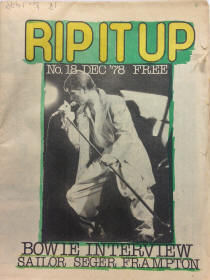 1978 December
Issue 18
Frank Zappa: Studio Tan
By John Dix, p 16
---
After twelve years Zappa is in danger of being institutionalised as rock's resident cult figure. A familiar name to rock fans, he has however failed to capture their mass support. (read more)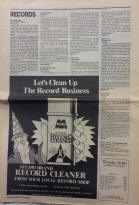 Source: riuclassic.tumblr.com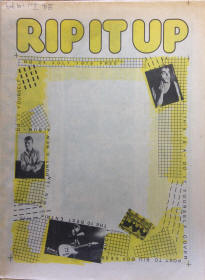 Issue 24
Frank Zappa: Sheik Yerbouti
By William Dart, p 13
---
There was a time, I think it was about 1971-2 when it seemed that Frank Zappa represented the zenith of rock as a sophisticated art form (pant, pant). But some of the old Zappa formulae don't seem to work the same magic anymore. (read more)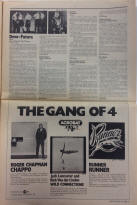 Source: John Harrison, riuclassic.tumblr.com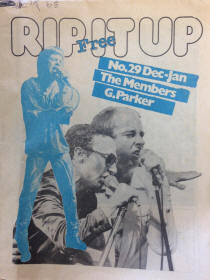 1979 December - 1980 January
Issue 29
Frank Zappa: Orchestral Favorites, Joe's Garage Act I
By Ken Williams, p 14
---
Frank Zappa's work is dominated by his personal pre-occupations and obsessions. At his most vapid, Zappa seems merely pre-occupied – the bodily function as riff. (read more)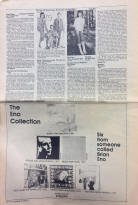 Source: riuclassic.tumblr.com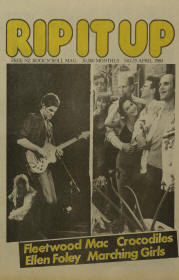 Issue 33
Frank Zappa: Joe's Garage Acts II & III
By Ken Williams, p 12
---
Equally spellbinding is Frank Zappa's guitar work on the double album that continues and concludes his cautionary tale of a near-future when music is outlawed. Perhaps Act I was stronger in songs, but Zappa's simply superb guitar playing (especially on the 10-minute "Watermelon in Easter Hay") puts the seal on his most satisfactory extended work. With nice understatement, Zappa conceded his playing was "not bad, for a comedy record."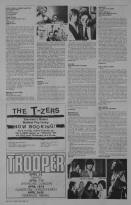 Source: riuclassic.tumblr.com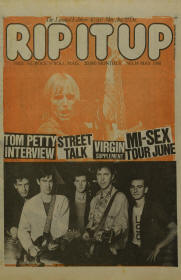 Issue 34
Captain Beefheart
By ?, p 14

Captain Beefheart & The Magic Band: Shiny Beast
By George Kay, p 20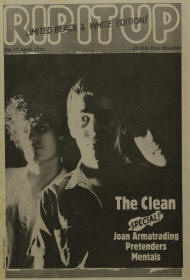 Issue 57
Frank Zappa: You Are What You Is
By George Kay, p 12
---
Frank Zappa: You Are What You Is (CBS) Ten years ago a double Frank Zappa album was an event. Zappa's eccentric initiative has long been ingratiating and aimless. This double helping of the usual send-ups, pastiches and crazy cacophony doesn't save his dwindling credibility. File under: Past Legend Continues to Decline.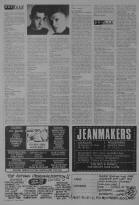 Source: riuclassic.tumblr.com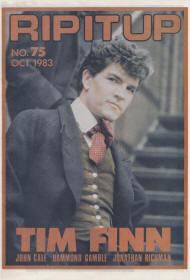 Issue 75
Frank Zappa: The Man From Utopia
By K.W., p 12
---
Frank Zappa The Man From Utopia (CBS) Zappa's musical skills have always outdistanced his abilities as a lyricist. While the Zappa lexicon contains moments of rare wit, too often he has been guilty of the cheapness he ridicules (perhaps that is the point, but it wears thin). This is the case here, with shots at sitting-duck targets. And even the music, usually Zappa's saving grace, sounds over-familiar. There is a cover of Young Jessie's classic rocker 'Mary Lou', which has been done better by the likes of Ronnie Hawkins, Bob Seger and Steve Miller. For completists only.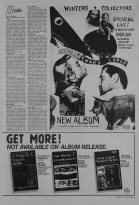 Source: riuclassic.tumblr.com