Rovesnik – Ровесник
Ровесник
-
Rovesnik
(fellow) was founded in 1962. It was a first magazine in Russia for the youth. It existed under the aegis of the Komsomol Central Committee and Committee of youth organizations of the Soviet Union. Circulation of the magazine was up to millions of copies. By the end of 80th there were a few magazines of this type (national, widely covering modern musical culture, aimed at rising generation).
Current circulation is about 100 000. (
www.myspace.com/rovesnik
)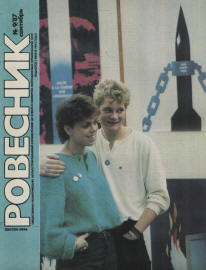 1987 September
No. 9
Френк Заппа: заговор против граждан (Frank Zappa: Conspiracy Against People)
By Steve Lyons & Batya Friedman, pp 26-28
---
One of the rare articles on Zappa issued in Soviet Union. Originally the article was published some months earlier in Option as "Frank's Wild Years". The article is translated by Sergej Kastalskij (Сергей Кастальский), a very well-known journalist, who wrote and compiled in Russian Rock Encyclopedia (Рок-энциклопедия), issued by Rovesnik in 1997, reissued in 2003.
Interesting, that this article is very often quoted in Russian sites and mostly is S.Kastalskij credited as author.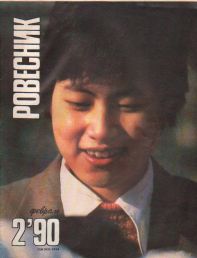 1990 February
No. 2