---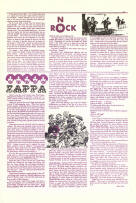 About a year ago, rock's nastiest man, Frank Zappa, disbanded his Mothers of Invention, vowing never to return until the cretonic bubble-gum record buying public improved its taste.
During the previous four years, Zappa produced eight records of mind-staggering music. When Jimi Hendrix became popular, everybody started coming up with super-loud guitar riffs drowned out in their own feedback. It was very mind-staggering, but commercially convertional. Kooper, Bloomfield and Stills jammed for a while and discovered mind-staggering blues jams (the naive children never heard of the real blues, because black blues was deemed "uncommercial"). Because they weren't drastically different from all the current AM radio jive, they recieved the large-scale exposure needed to become successful. (read more)
Source: Independent Voices
---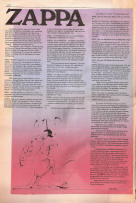 During the past few years, the Frank Zappa mythology has become increasingly more concerned with movies. Rock newspapers and articles have been discussing the Uncle Meat movie (from which the record of the same name was born) which was supposed to have been sixteen hours long. Rumors of a movie named after the Burnt Weeny Sandwich record started coming around just about the time the "original" Mothers of Invention split up.

Zappa and the "new" Mothers – Aynsley Dunbar, Jeff Simmons, George Duke and Mark Volman, with veteran Mothers Ian Underwood and Ray Collins – were in town November 21 to play the Auditorium Theater, and Zappa told the Seed about his movie-making plans. (read more)
Source: slime.oofytv.set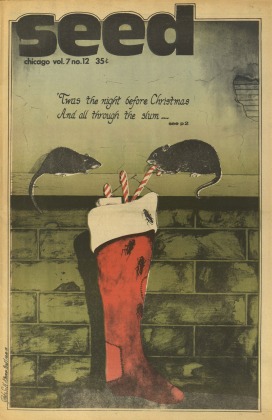 1971 December
Vol. 7 No 12
200 Motels
By Mike Gold, p 21
---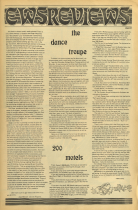 Frank Zappa's 200 Motels, the movie as opposed to the record, is currently three-fourths through a four week run downtown.
If you are hung up by such trivial things as plot and cohesiveness, you probably won't like this movie. If you are expecting something like Yellow Submarine, Hard Day's Night or Woodstock, you might not like this movie. (read more)
Source: Independent Voices