UNI
Unijazz is an association that operates under this name since 1987 and is one of the successors of former Jazz Section. Since 1991 Unijazz is publishing an uncommercial monthly magazine
UNI
, which is oriented mostly on young, more particular readers. Music, mostly rock, jazz and contemporary (music) makes more than an half of its content. It also contains reviews of new CDs released in Czech Republic and abroad. (
Unijazz
)
Until 8/2014
UNI
was monochrome publication with atypical page format. Since 9/2014 is
UNI
a common glossy color magazine.
The very first "zero" issue of
UNI
appeared in June 1990. It was the redistribution of the samizdat fanzine
Za 2 Piva
(For two beers), issue 57. Later editors of
Za 2 Piva
merged with
UNI
edition.
Za 2 Piva
was one of the most important publications of the fanzine-era in Czechoslovakia. BTW, its issue numbering was descending from 66, published in 1988.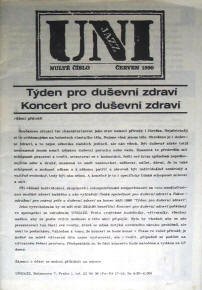 UNI issue 0 / Za 2 Piva issue 57

Frank Zappa posledníh 10 let
By Zdenek Pecka, pp 4-13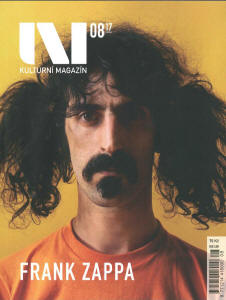 Natvrdo rozhádaní Zappovi potomci (Hard quarreled descendants of Zappa)
By Zdenek Pecka, pp 4-7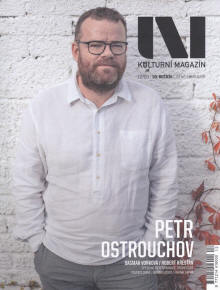 2020 December
Slova podle Franka Zappy (Words by Frank Zappa)
By Josef Rauvolf, pp 42-47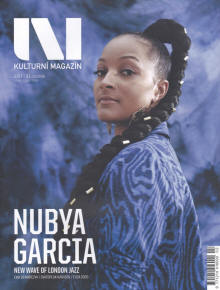 2021 February
V Zappalandu je to samý paradox (It is the same paradox in Zappaland)
By Zdenek Pecka, pp 32-35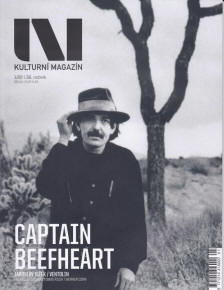 Kapitáne, můj kapitáne (Captain, my captain)
By Zdenek Pecka, pp 4-17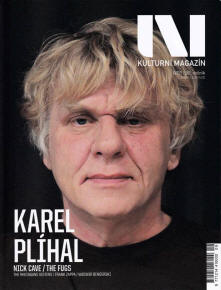 2022 September
Fug you! Pár kapitol z amerikanského undergroundu
By Josef Rauvolf, pp 28-37

Zappofily čekají úrodné roky (Zappophiles are in for some fruitful years)
By Zdenek Pecka, pp 36-37