Vinile
Vinile
(vinyl) is a bimonthly publication started in 2016. Published by Sprea Editori next to other music magazines like Italian versions of
Classic Rock
and
Prog
.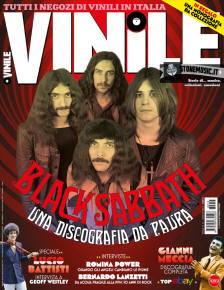 2018 September / October
No. 15
Frank Zappa - Chunga's Revenge
By Mario Giammetti, p 105
---
Google translate: Unavailable on vinyl for over thirty years, it finally returns in that format, in a 180-gram audiophile version remastered by Bernie Grundman, the album with which Frank Zappa formally became a solo artist. Okay, already two records (the seminals LUMPY GRAVY and HOT RATS) had come out in his name, but this was the moment when the Mothers Of Invention fell apart and went their separate ways, apart from the multi-instrumentalist Ian Underwood. In their place, came among others George Duke on the piano, Aynsley Dumbar on drums and the former Turtles Flo & Eddie, whose characteristic and at times grotesque voices certainly influenced in emphasizing certain traits of the great guitarist. Stylistically, therefore, the album ranges a lot: it starts with an instrumental jam led by a funkish guitar (Transylvania Boogie) but then goes through bluesy episodes (Road Ladies), virtuous improvisations (the long The Nany And Mary Music), influences jazz (Twenty Small Cigars) and fusion (the title track), up to interesting sung episodes, from the catchy Tel1 Me You Love Me to the seductive Sharleena. Special mention for the delicious Would You Go Away? and the hilarious Rudy Wants To Buy Yez A Drink, practically a comedy in under three minutes.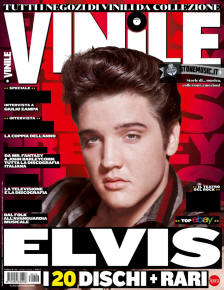 2018 November / December
No. 16
Il teatro musicale del rock
By Gianfranco Salvatore, pp 78-80

Marco Pacassoni Group "Frank & Ruth"
By Andrea Direnzo, p 95

The Mothers of Invention "Burnt Weeny Sandwich"
By Mario Giugni, p 100
---
[3] Google translate: And also the album of Zappa's favorite little sandwich, a kosher hot dog with mustard, is back on vinyl. The reissue is 180 grams and was mastered by Bernie Grundman with analog instruments from the original mastertape. Also included is the poster, published in the first copies of the LP in 1970, with the Mothers of Invention practically announcing the dissolution. (read more)
No. 18
California Dreamin' 1966
By Michele Neri, pp 66-79