Zappa Calendars
Golden Stars published Zappa calendar 2022, which was printed in Poland. ISBN 9798476931881
1992-2017

From 1992 to 2017 Zappa calendars were printed in Czech Republic and distributed mostly in Germany. First years – 1992, 1994, 1995 (there was no calendar in 1993) – had larger wall calendar format, but since 1996 they are all same – table calendars issued as "strictly limited edition, 1000 copies only". All copies are numbered. On the back cover are all the months' photos presented.
In 2012 the print-run was reduced to 700 numbered copies.
Early years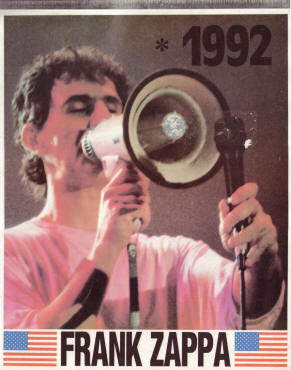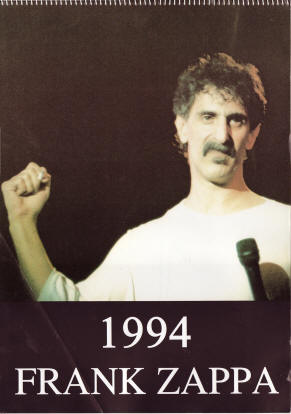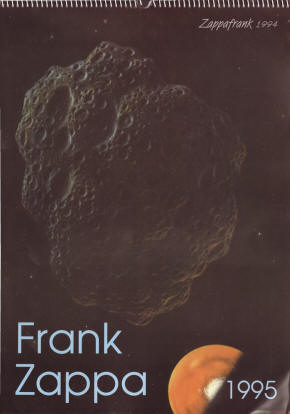 Other Zappa calendars
In 2006 magazine Guitar One had fold-out calendar poster, 56 x 40 cm.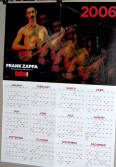 Tokyo Tower Wax Museum Rock Calendar 1999 feat. Frank Zappa and Don Preston
Source: slime.oofytv.set
There are several other "various artists" calendars featuring Zappa in one month. Like 1991 Rock Calendar by High Times.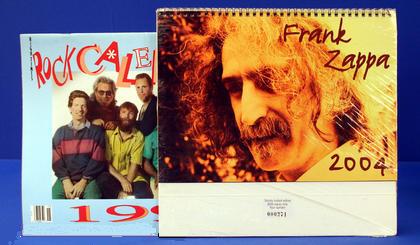 Here some German Good Times magazine calendars.