The Wire
Very important British jazz monthly which has now broadened to include various shades of contemporary musics from dance music to experimental rock. Level of writing is constantly high both in features & reviews. Not to be missed. (
rojaro
)
Founded by Anthony Wood around 1983 as a jazz magazine, by 1992 The
Wire
had entered the adventurous and messy crossroads of avant-garde and pop.(...) It's giddy tone peaked in the mid-90s. (...) But then it got boring, focusing more rigidly on experimental music. (
fastnbulbous
)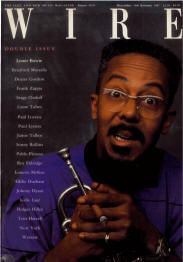 1986 December, 1987 January
No. 34-35
The All American Composer
By Steve Lyons and Batya Friedman, pp 48-51, 53, 78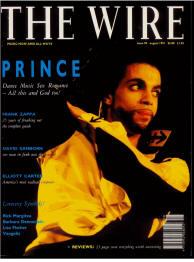 No. 90
Zappa - The Works I
By Mike Fish and Ben Watson, pp 22-26, 29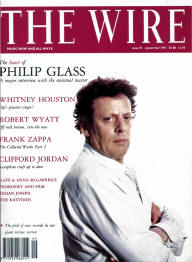 1991 September
No. 91
Zappa - The Works II
By Ben Watson and Mike Fish, pp 14-15, 17, 19, 69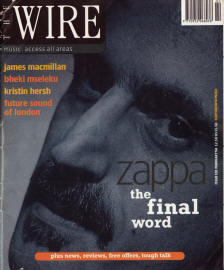 1994 February
No. 120
Hail And Farewell
By Ben Watson, pp 26-27, 29-30

Frank Zappa: The Yellow Shark (review)
By Chris Blackford, pp 53-54
---
Last October Frank Zappa summoned Ben Watson to Hollywood to read sections of his forthcoming Zappa book to the man himself. This was one of the last encounters the rock legend had with the press he loved to hate – Watson describes a visit both moving and intriguing.
The Frank Zappa family mansion is in a desirable residential spot, the craggy terrain creating twists and turns in the roads, a welcome break from the endless grid of the rest of LA. It's also high up, affording a view of San Fernando Valley and catching a breeze that is denied those who swelter below. Negotiating the curves of Laurel Canyon Boulevard in a car is like driving in Greece; the road is in a similar state of disrepair. There's only the endless traffic and polluted air to remind you that you are not in the Mediterranean. (read more)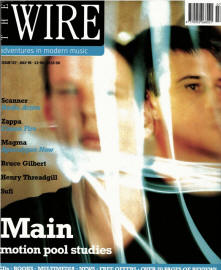 No. 137
Don't Do That On Stage Anymore
By Ian Penman, pp 42-44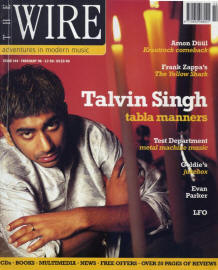 1996 February
No. 144
The Final Conflict
By Ben Watson, pp 36-39
---
For Frank Zappa, the interface of rock and classical music was a battleground: for 20 years, his attempts to get his classical compositions performed were thwarted by the sneering attitudes of the world's symphony orchestras. Then he met Germany's Ensemble Modem. Ben Watson picks up the story.
In April 1991, Dieter Rexroth, the director of the Frankfurt Festival, and Andreas Mölich-Zebhauser, head of Frankfurt's deluxe contemporary orchestra The Ensemble Modern, flew to Los Angeles. Their mission was to persuade Frank Zappa, notorious freak, heavy rock guitarist and scatological satirist, the man who sang the praises of Black Sabbath and The UK Subs, and produced an album by Grand Funk Railroad, to contribute scores for an evening of concert music. (read more)
Source: Charles Ulrich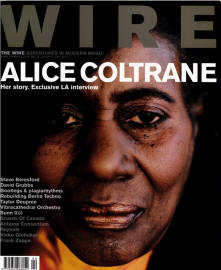 No.
2

18

Epiphanies
By Jerry Hopkins, p 106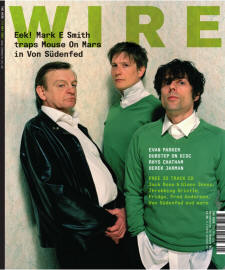 No.
279
The Inner Sleeve (Weasels Ripped My Flesh)
By Jem Finer, p 77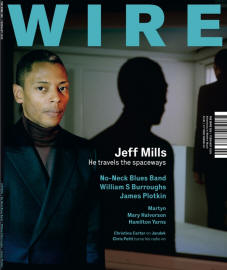 2009 February
No. 300
Frank Zappa And The Mothers Of Invention: In The 1960s (DVD review)
By Edwin Pouncey, p 74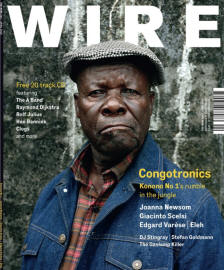 No. 314
Frank Zappa: The Freak-Out List (review)
By Julian Cowley, p 78
---
Beside the DVD review this issue contains a 4-page article on Edgard Varèse (with no Zappa references).
---
Frank Zappa: The Freak-Out List
Chrome Dreams/Sexy Intellectual DVD
On the cover of the debut Mothers Of Invention album Freak Out! (1966), there's a list of 179 names crediting individuals who, in Frank Zappa's words, had "contributed materially in many ways to make our music what it is". That varied list is the declared point of departure for this documentary, which gravitates nonetheless to a well-established Zappa canon – Varèse. Stravinsky, Schoenberg, doo-wop, Eric Dolphy, Johnny 'Guitar' Watson and "Louie Louie" originator Richard Berry.
Members of later incarnations of The Mothers – Don Preston, Ian Underwood and George Duke – testify to Zappa's wide-ranging musical taste and readiness to feed disparate influences into his music without aiming for a homogeneous product. They make some more enlightening disclosures. Keyboard player Preston reveals that he introduced classical quotations in the course of performances in order to make Zappa laugh, a goal – he explains – that was very much part of the job.
Other talking heads place Zappa within specialised perspectives. Academic historian David Nicholls sketches a map of common ground with the practices of early 20th century composers. A pair of doo-wop authorities confirm that Zappa grew up listening to that cheesy vocal music and loving it. Jazz buff Stuart Nicholson confronts the uncomfortable task of making comparison with Miles Davis's fusion phase. Davis doesn't actually feature in the Freak Out! list. Meanwhile, in the way of rock documentaries, tantalising snippets of
vintage footage end abruptly, just as you're getting involved.
It's left to biographer Ben Watson to speak from within an experience of Zappa's music rather than talking around it. Watson suggests that it was in keeping with Zappa's "delinquent principles" to make explicit reference to his musical sources. He also suggests that merely spotting influences misses the point – which is first of all to listen and enjoy, and then to ask what effect this strangely composite music is having on you. It's not just an incidental aspect of this disappointingly narrow and conventional documentary that contributors' statements regularly contradict one another. Even the former Mothers don't speak with one voice. Now there's a point of departure for a documentary that might really get to grips with the Freak Out! list.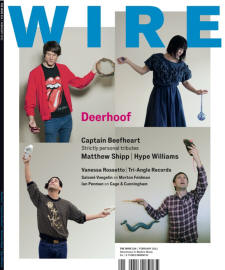 2011 February
No. 324
Don The Revelator
By Richard Henderson, Brian Morton, Savage Pencil, Gary Lucas, Mike Barnes and Byron Coley, pp 30-35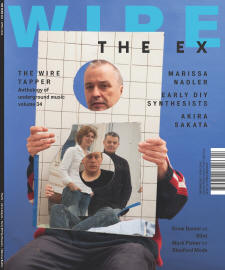 No. 362
Trip Or Squeek
By Savage Pencil, p 13
---
Cartoon by The Wire's resident cartoonist and illustrator Savage Pencil.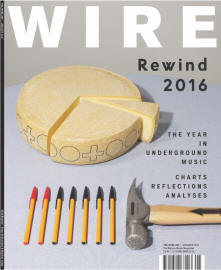 No. 400
Zappa/Mothers. Meat Light (review)
By Edwin Pouncey, p 84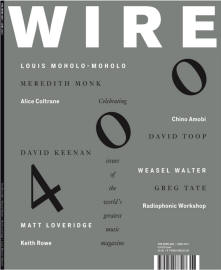 No. 400
Invisible Jukebox. Louis Moholo-Moholo
By Mike Barnes, pp 20-23
---
I've read that this is someone who wanted to work with you.
Who's this?
Frank Zappa.
Oh, yes. That was the Amougies Festival in Belgium [in 1969]. (read more)