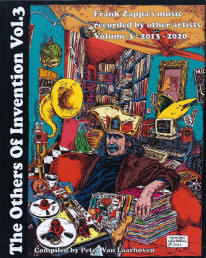 The Others Of Invention Vol.3:
Frank Zappa's music recorded by other artists - Volume 3: 2013 - 2020

Independently published


2021 April
ISBN – 979-8740067568 (paperback)
427 pp, paperback, 26 x 21 cm
English
---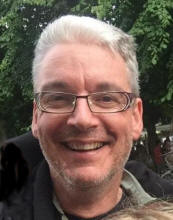 Peter Van Laarhoven

"The Others Of Invention" lists bands and artists that have recorded and released compositions that were written by Frank Zappa. It also includes recordings that Frank Zappa contributed to, a handful of tributes, and even a couple of albums that include references to Frank Zappa. The final thing is being published in three volumes.
Volume 1 = FZ discography + OOI 1966 - 1999
Volume 2 = OOI 2000 - 2012
Volume 3 = OOI 2013 - 2020 + Zappanale productions + composition and artist index for the 3 volumes.
Each volume is available as
- a print-on-demand full colour luxurious hardcover version through a Dutch boekbestellen.nl
- a print-on-demand black and white paperback version through Amazon.
Links
Bookshops