In
Publication of the Ediciones Latinoamericanas. See
México Canta.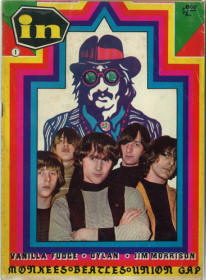 1969 January 25
Vol. 1 No. 1
---
On page 42 is a photo of Frank Zappa.
Back cover has an ad of the Hit Parader (Mexican edition in Spanish) with Mothers of Invention featured on the cover.
Here is another version of the same issue, with different front cover picture.
Source: Javier Marcote, slime.oofytv.set