Kink
The Dutch weekly popmagazine Kink, edited by Hans Born, have been published from September 24, 1966 to May 20, 1967 (Total published 35 editions).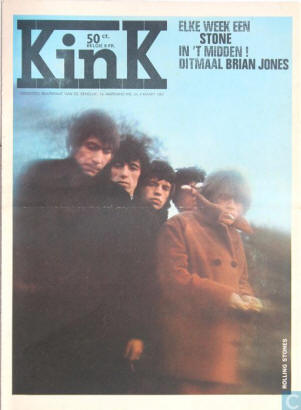 Vol. 1 No. 24
The Mothers Of Invention: Freak Out!
By Rob Kat, 1 p
---
One of the very first articles on Mothers in Dutch media.
Hun muziek is niet bepaald wat je meisjeswerk zou kunnen noemen, omdat hun teksten soms nogal rauw, egoistisch, wraakzuchtig, sadistich en pornologisch zijn.
(About 'You're Probably Wondering Why I'm Here):
Kijk dat is nu muziek. Eindelijk een groep, die zonder meer uitkomt voor zijn 'Publiek ik veracht u houding' houding. Je ziet ze al op het toneel en zingen in de trant van: ik sta hier alleen maar om te spelen, te zingen en geld te vangen: met jullie heb ik feitelijk geen moer te maken. (dat is wel zo'n beetje de essentie van de tekst)'

Their music is not exactly what you could call girls' work, because their lyrics are sometimes rather raw, selfish, vindictive, sadistic and pornological.
(About 'You're Probably Wondering Why I'm Here):
Look, that is music now. Finally a group, which stands out for its 'Audience I despise your attitude' attitude. You can already see them on stage and sing along the lines of: I am only here to play, sing and catch money: I do not actually have to make a fuss with you. (that's pretty much the essence of the text) '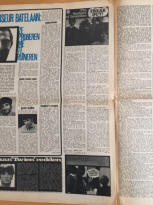 Source: catawiki