Melodie
A pop and jazz music monthly, published 1963-2000. In the '60s when the situation was fairly liberal Melodie was an important magazine not only in Czechoslovakia but in the whole Eastern Bloc.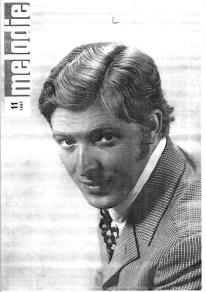 1967 November
San Francisko v záři světel (psychedelickych)
By Jaromír Tůma, pp 252-253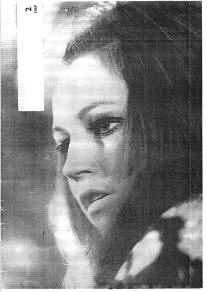 1969 February
Underground music a její sociální otazníky (Underground music and its social question marks)
By Jozef Kotek, pp 37-40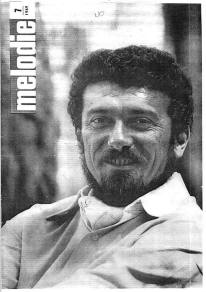 Splněné přání aneb Kdo je tady vlastně blázen
By Alexander Goldscheider, pp 200-202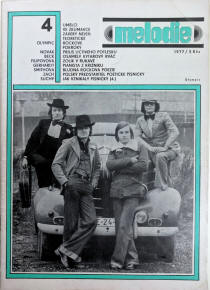 Albový glosar - Pink-floydová říše zvířat (Album glossary - Animal kingdom of Pink Floyd)
By Petr Dorůžka, p 121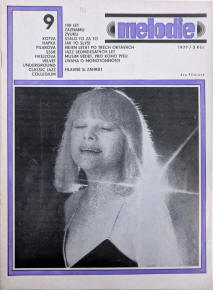 1977 September
Jak ja to slyšim (How do I hear it? [kind of a blind date])
By Petr Hapka, p 279
---
Petr Hapka was a Czech composer, one of the most significant composers of Czech film music scores.
Don't You Ever Wash That Thing (F.Zappa). Frank Zappa a Mothers. Discreet 257 741 [probably Roxy & Elsewhere]
Z toho září génius. Je vidět, že to hrajou & píšou lidé, kteří vědí, že ve tři nemusí vypadnout ze studia, aby chytli autobus, jenž je doveze k vodě, kteří nemyslí na to, kolik mají za nahrávku, prostě myslí jen na muziku. Oni se v noci budí hrůzou z toho, jestli ten tón, který "odpoledne zahráli, je dobře, a druhý den ho budou celý den poslouchat & pak ho přetočí & za tři dny se k němu vrátí. Je to totéž, jako když nějaký jihoamerický pastevec vezme do ruky píšťalu & někdo ho omylem natočí, protože ten člověk to taky myslel jen kvůli hudbě, a je úplně jedno, jestli tam jsou tisíce aranžérských kliček nebo jedna flétna, do které někdo funí. Prostě je to muzika, které jde zevnitř, a žádní plagiátoři tohle nikdy nedokážou.
Google translate: A genius shines from it. You can see that it is played & written by people who know that at three o'clock they don't have to drop out of the studio to catch a bus that takes them to the water, who doesn't think they have to record, just think of music. They wake up at night if the tone they played in the afternoon is good, and the next day they will listen to it and then rewind it and come back to it in three days. It's the same as a South American shepherd taking a whistle & someone accidentally rotates it, because that guy just thought about music, and it doesn't matter if there are thousands of arranger loops or one flute to which someone is blowing. It's just music that goes from within, and no plagiarists can ever do it.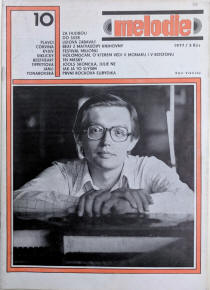 Třy maski Kapitána Beefhearta (Captain Beefheart's three masks)
By Petr Dorůžka, pp 304-305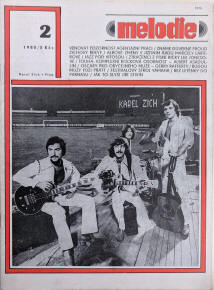 1980 February
Jak ja to slyšim (How do I hear it? [kind of a blind date])
By Jiří Stivín, p 58
---
Jiří Stivín is a Czech flute player and composer.
Ian Underwood Whips It Out (Live On Stage in Copenhagen). (Frank Zappa) Mothers Of Invention. LP Uncle Meat, Bizarre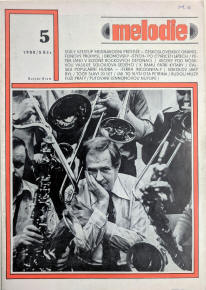 Ze světa
p 139

Putování Lennonovou Utopií (pt 2) (Wandering Lennon's Utopia)
By Jiří Černý pp 146-147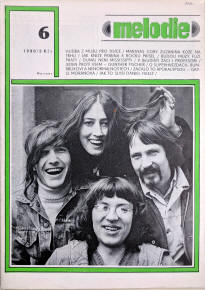 Budou múzy fúzi přát? (6) (Will the muses want a fusion?)
By Lubomír Dorůžka, pp 173-175

O superhvězdach, Bumbrlíkovi a nenormálnostech
By Lubomír Dorůžka, p 183

Jak ja to slyšim (How do I hear it? [kind of a blind date])
By Daniel Fikejs, p 185
---
The series of articles by L. Dorůžka about fusion music was printed in all issues of 1980.
Half of the article on page 183 is about film Baby Snakes.
Daniel Fikejs is a Czech composer. He's talking about "Dong Work For Yuda".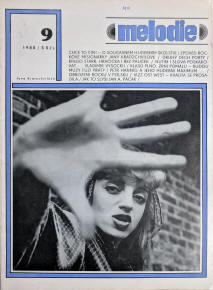 1980 September
Ringo Starr, hračička i bez paliček (1), (Ringo Starr, a drummer even without drumsticks)
By Jiří Černý pp 270-271

Jak ja to slyšim (How do I hear it? [kind of a blind date])
By Jan A. Pacák, p 281
---
The article on Ringo Starr contains references to 200 Motels film.
Jan Antonín Pacák was a painter and musician. He is talking about "Brown Shoes Don't Make It."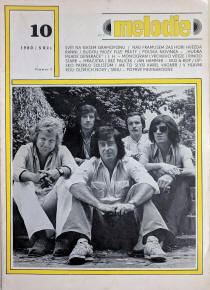 Ze světa
p 139

Ringo Starr, hračička i bez paliček (2), (Ringo Starr, a drummer even without drumsticks)
By Jiří Černý pp 302-303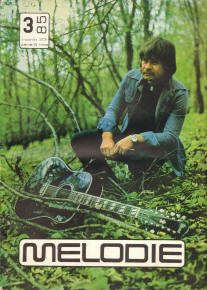 Frank Zappa s rozumem v hrsti (Frank Zappa with reason in hand)
By Alan Bangs, pp 24-25