Mordisco
Rock music monthly
Mordisco
(Bite) was founded by
Jorge Pistocchi
in 1974 and 8 issues were published in the first series. The second run of
Mordisco
started in September 1976 as a rock music supplement to the more general interest magazine
Expreso Imaginario
, also founded by Jorge Pistocchi. The numbering started again from vol.1 no.1.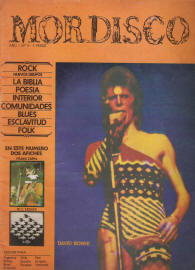 Vol. 1 No. 3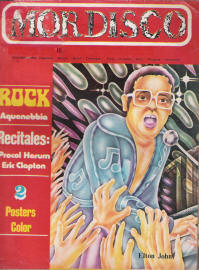 Vol. 1 No. 7
---
Frank Zappa recently celebrated at the Blue Hawaii Hotel in N. York the tenth anniversary of him with the Mothers of Inventiens.
Source: expresoimaginario.com.ar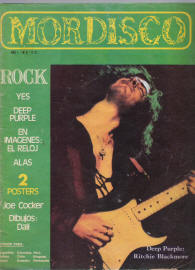 Vol. 1 No. 8
---
Frank Zappa and The Mothers have recorded a 90-minute television special to commemorate their tenth anniversary as a group. Zappa described the show as "more of a music event than a rock concert."
Source: expresoimaginario.com.ar
Vol. 1 No. 8
Segunda etapa
Reportaje a Frank Zappa: "Hago lo que siento" ("I do what I feel")
By ?, 1 p