Oldie-Markt
Germany's leading record collector magazine. Established in 1977.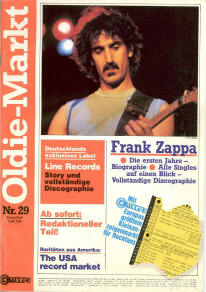 1982 December
No. 29
Sonate für Reifen und Lenkstange
By Norbert Obermanns, pp 10-12

Single-Discographie
By Norbert Obermanns, pp 13-17
---
Norbert Obermanns, the author of Zappalog, was a well-known Zappa collector. His article covering early years of Frank Zappa is titled "Sonata for tires and handlebar", followed by Zappa singles discography.
Source: slime.oofytv.set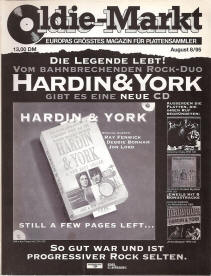 No. 8
Zappa Remastered
p 16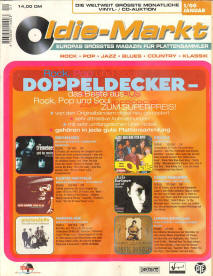 No. 1 Issue 233
Der Drang nach höherem
By Frank Küster, pp 20-23