Radio One Story of Pop
The Story of Pop was the title of a 26-part documentary series first broadcast on BBC Radio 1 between September 1973 and March 1974. The series was introduced by Alan Freeman and produced by Tim Blackmore. A 26-part "weekly encyclopaedia" was also published by the BBC to coincide with the series.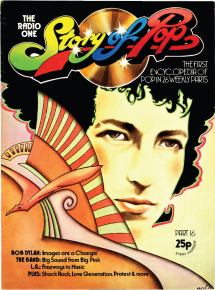 No. 16
Shock Rock
By Mick Houghton, pp 421-424
---
This article is primarily about three artists: Mothers of Invention, Captain Beefheart, and the Fugs, plus some words on Alice Cooper.
Source: worldradiohistory.com