Juke Box Magazine
French monthly magazine for music fans and collectors. First issue printed in October 1984. Ceased in April 2020 with issue #400.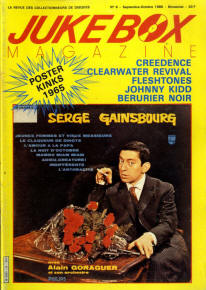 1986 September/October
No. 9
Mothers Of Invention - Freak Out!
By Frédéric d'Huve, p 56
---

Google translate: I think it would be fashionable to talk a little about the Mothers first formula since here are the first four silly things of Sieur François Vincent Zappa on Verve again available at the time when our mustachioed was a ramshackle freak, who deserved it is true its weight of worship, before transforming into a machine of blatings on pajamas, camarillo brillo or other apostrophes. (read more)
Source: Fulvio Fiore
No. 46
Video Rewind
By Jean-François Brieu, pp 18-20
---
Google translate: "200 Motels" is that famous film (original video, the first of its kind to have international distribution in 1971) that Frank Zappa dreamed of since the album "We're Only In lt For The Money". Warner offers it in VOST, which is not a luxury. Lovers of underground flashes will find reasons to continue the fight. Golden boys and yuppies not yet arrested by the police should, in my opinion, be reasonable, and not mess with it.
Source: Fulvio Fiore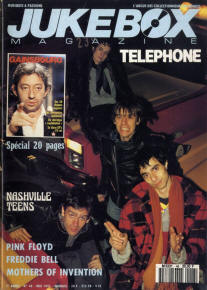 No. 48
Le rock psychédélique américain 1966-1973
By Philippe Thieyre, pp 64-67
---
Google translate: Philippe Thieyre has carried out to the glory of American psychedelia a long work of encyclopedist, by listing all the US psychedelic groups from 1966 to 1973, with biographies and discographies. This richly documented dictionary, which Juke Box Magazine, since its number 22, publishes exclusively in each 4-page issue, is to be published as a book by PARALLELES.
Source: Fulvio Fiore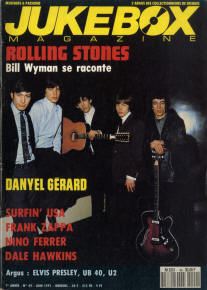 No. 49
Le rock psychédélique américain 1966-1973
By Philippe Thieyre, pp 14-17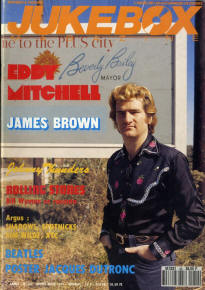 1991 July / August
No. 50
Le rock psychédélique américain 1966-1973
By Philippe Thieyre, pp 30-33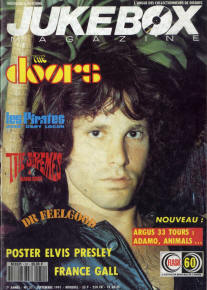 1991 September
No. 51
Le rock psychédélique américain 1966-1973
By Philippe Thieyre, pp 30-33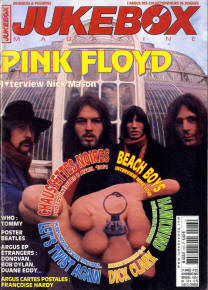 2005 November
No. 223
---
Three important books on Zappa in French described:
- Frank Zappa & la dinette de chrome
- Zappa par Zappa
- Zappa de Z a A

Source: Fulvio Fiore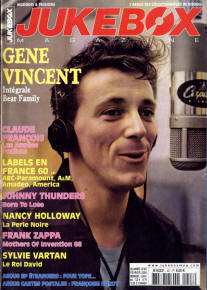 2006 February
No. 227
Frank Zappa & Les Mothers Of Invention
By Jérôme Pintoux, pp 61-64