Muzak
Muzak
was Italy's first progressive music monthly ("il primo mensile di musica progressiva"). Managed and edited by Giaime Pintor. Founded in October 1973, ceased in June 1976. (
stampamusicale.altervista.org
)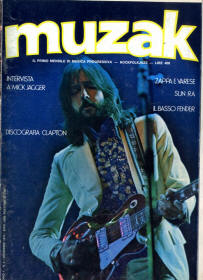 1973 November
Vol. 1 No. 2
Frank Zappa - Edgard Varèse - le affinità elettive
By Giaime Pintor, pp 19-22

King Kong - Over-nite Sensation
By M. I., pp 29-30
---
Google translate: "His music is completely unique. If you haven't heard it yet, run to hear it. If you have already heard it and you think it can be used for good sound effects, listen to it again ... " Thus Frank Zappa of Varèse. But it's hard to believe this is the sincere Zappa. That is, the one who states, with modestly out of place: "I cannot give any structural analysis or make any academic assumptions about how your music works." (read more)
Source: Marco Ricci, Fulvio Fiore
Vol. 2 No. 6
Rock Dreams
By Danilo Moroni, pp 17-18

Frank Zappa "A'po! Stro'phe (!)"
By R. B., 1 p
---
The article by Danilo Moroni is about Rock Dreams by Guy Peellaert & Nik Cohn.
In the news section:
Google translate: Frank Zappa increasingly mysterious: in Los Angeles he held a concert begging people to cover themselves in black robes. Meanwhile, after the Apostrophe that comes out of these times, two other LPs are planned shortly after: a live recorded last spring, and a "commemorative" work for the tenth anniversary of the Mothers.
Source: Fulvio Fiore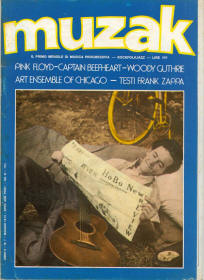 Vol. 2 No. 7
Una selezione dei dischi di Frank Zappa
Lyrics translated by Janice Comstock, pp 39 / 1-16

Captain Beefheart
By Riccardo Bertoncelli, pp 40-44