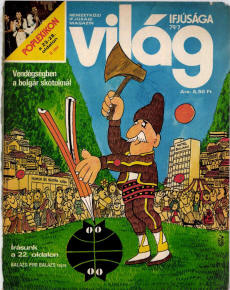 Vol. 33 No. 7
Poplexicon N-Z
By ?, pp 22-27
---
Entries in this Pop Lexicon:
Automatic translation:
Underground: the first appearance of progressive rock music. Based on the meaning of the word, this included rock groups that did not have a wide audience and did not record. This period falls on 1967-68. Later, the word changed to a trend designation, because with the popularization of progressive music, its representatives also reached the public on radio and television. (Doors, Frank Zappa and Mothers of Inventions, Steppenwolf.)
Zappa, Frank: the "prodigy" of rock music is the 39-year-old Zappa. He was born in the USA, but achieved his first success in London with his band Mothers of Invention. Frank Zappa produced astonishing things both in his music and in his stage appearance: on the one hand, he preached anarchy, and on the other hand, he came up with an extremely clever and sharp critique of the consumer society. He has recordings on which he does not play music in the full sense of the word, his compositions showcase the best results of modern electronic music. He is the composer of several musical plays and films, a great guitarist who has also performed with famous jazz musicians. Nowadays, he makes his recordings independently. His latest album was released this year, entitled: Sheik Yerbouti.
Source: adt.arcanum.com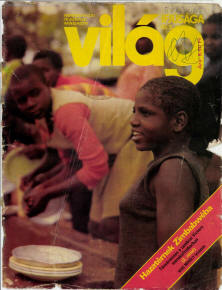 1980 February
Vol. 34 No. 2
Popkronika 1970-1973
By Imre Wilpert, p 37
---
Zappa is namechecked and 200 Motels is mentioned.

Source: adt.arcanum.com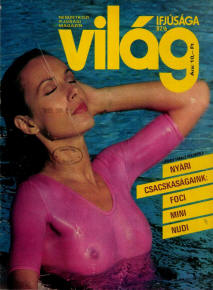 Vol. 36 No. 6
A rock fenegyereke (A rock genius)
By János Sebök, p 38
---

Automatic translation: Many adjectives have been applied to his name. But they all had the same point: Frank Zappa was rock's scandal man. He gained notoriety and fame at the end of the 1960s with a poster on which he sits with his pants down, bent forward and staring at the camera, on the same throne where the king also walks. Zappa showed, said, and acted out many things and taboos that people only like to see, do, and hear through the keyhole, face to face or alone. Zappa never brutally shocked his audience - with volume, horrifying spectacle, staged execution instruments, his bread is intellectual-horror, the desecration of "sacred" things. (read more)
Source: adt.arcanum.com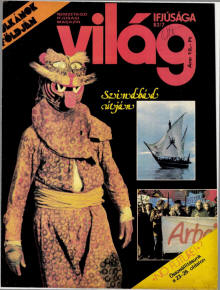 Vol. 37 No. 7
Popvilág (Pop world news)
By ?, p 37
---

Automatic translation: What a shame that we couldn't welcome Frank Zappa to the conductor competition. As the picture attests, maestro Zappa also harmoniously cooperates with the London Symphony Orchestra in the recording of his ballet music. As reported, Zappa's guest performance was also a farewell performance: he no longer wishes to perform in Europe. Moreover, his new LP (The Man From Utopia) can only be purchased via import.
Source: adt.arcanum.com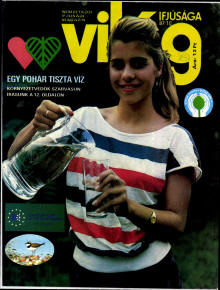 Vol. 41 No. 10
A Frank Zappa - sztori (Frank Zappa story)
By N. László Göbölyös, pp 34-35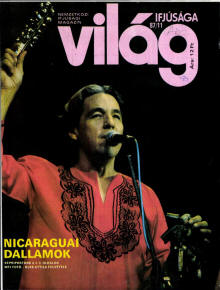 1987 November
Vol. 41 No. 11
A Frank Zappa - sztori (Frank Zappa story)
By N. László Göbölyös, pp 34-35