Sounds
German monthly magazine from Munich. Started in 1966 mainly as a free jazz magazine, some years later switched over to progressive rock. In 1978/79 the magazine was a center point of a "new German wave". In 1983 the new owner Jürg Marquard merged two of his magazines,
Sounds
and
Musikexpress
, into new one –
Musikexpress/Sounds
. Several people from
Sounds
staff moved to the magazine
Spex
.
See also
Sounds Archiv
.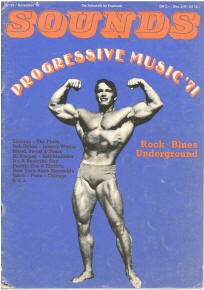 1970 November
No. 23
Frank Zappa
Interview by Mark Williams, 3 pp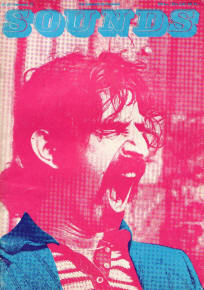 1970 December
No. 24
---
Short review on Chunga's Revenge and Zappa December 1970 Germany tour dates, no other Zappa contents inside.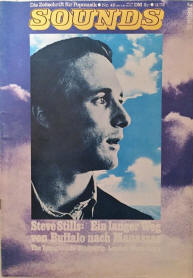 1972 November
No. 45
Frank Zappa and Hot Rats Orchestra in der Deutschlandhalle
By Wolfgang Glitscher, p 46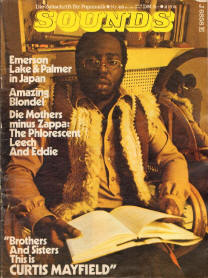 1973 February
No. 48
Die Mothers minus Zappa: The Phlorescent Leech & Eddie
By Jürgen Legath, pp 10-11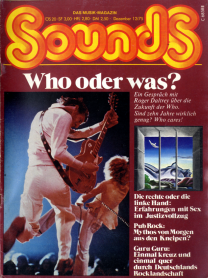 Vol. 7 No. 8
Frank Zappa and The Mothers Of Invention "One Size Fits All"
By Karl Lippegaus, 1 p
---


Automatic translation: FZ's music has never been harmless or irrelevant. If it should get worse, there could basically only one cause: the treadmill of the business, into which everyone who wants to earn money here has to fit in. (read more)
Source: Fulvio Fiore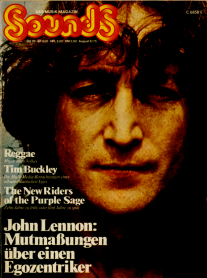 1975 December
Vol. 7 No. 12
Zappa / Beefheart / Mothers "Bongo Fury"
By Karl Lippegaus, 1 p
---

Automatic translation: Many of the relatively numerous Zappa LPs from recent years did not come too close to the listener. Often the music was so overloaded with compositional effects that had no equivalent anywhere in pop or jazz - that one just sat there and was amazed. (read more)
Source: Fulvio Fiore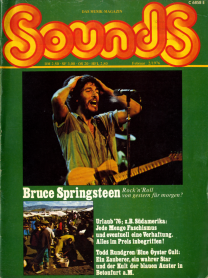 1976 February
Vol. 8 No. 2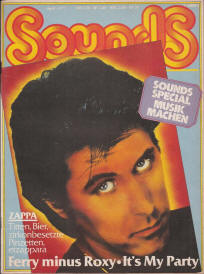 Vol. 9 No. 4
Titten, Bier, zirkonbesetzte Pinzetten, etzappara
By Walter Hartmann, pp 20, 22-24, 26
---
This article containing interview with Zappa is titled "Tits, Beer, Zircon Encrusted Tweezers, etzappara ..."
See also Scans at zappateers.
Source: slime.oofytv.set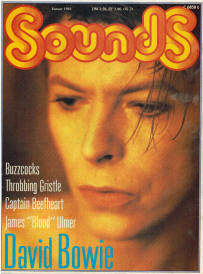 Vol. 13 No. 1
So nah wie ein Kaninchen einem Papagei kommt (A Carrot Is as Close as a Rabbit Gets to a Diamond)
By Diedrich Diederichsen, pp 24-26, 28