Muziek Expres
Dutch illustrated monthly music magazine published between January 1956 to December 1989 (645 issues in total). The peak was in 1974 – 375 000 copies.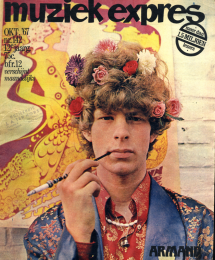 No. 142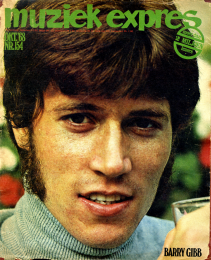 No. 154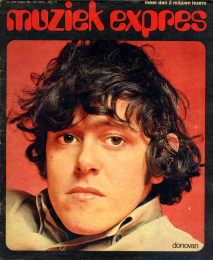 No. 159
---

Platenmaatschappij Negram-Delta in Heemstede kondigde onlangs de release aan van een aantal grammofoonplaten, die door ,,mother" Frank Zappa werden geproduceerd voor diens "Bizarre" label. Platen van o.a. The Mothers of lnvention, Wild Man Fisher, G.T.O., The Etiopians, etc. We zijn benieuwd, of Negram inderdaad deze "Bizarre" producties gaat uitbrengen, want het vorig jaar kondigde deze maatschappij ook reeds de Mothers-lp "Ruben and The Jets" aan, die toen echter tóch weer bij Polydor in Den Haag verscheen.
Google translate: Record company Negram-Delta in Heemstede recently announced the release of a number of gramophone records, which were produced by "mother" Frank Zappa for his "Bizarre" label. etc. We are curious if Negram will indeed release these "Bizarre" productions, because last year this company also announced the Mothers-lp "Ruben and The Jets", which was released by Polydor in The Hague after all.
Source: Fulvio Fiore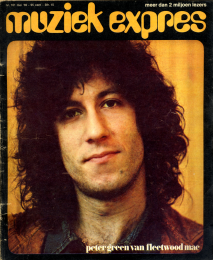 No. 161
---

Ook Frank Zappa, de leider van de Mothers Of Invention, kreeg dit jaar een Grammy. Nou is het de gewoonte bij de uitreiking van deze onderscheiding dat alles in vol ornaat gebeurt. Maar Frank steekt de draad met alle vaste gewoontes omdat die hem teveel naar conventionaliteit rieken. Wel verscheen hij in een zeer net kostuum, maar daaronder droeg hij geen overhemd of ander kledingstuk! Het was uiteraard geen gezicht, maar dat was nu juist precies de bedoeling van de hoofdmoeder. "Ik zal blij zijn als ik weer in Amsterdam ben," verzuchtte hij tegen mij. Daar zijn ze niet zo conventioneel. Daar voel ik me tenminste mens. Vertel ze in Amsterdam maar dat ik weer gauw kom. De plannen zijn al helemaal klaar. Alleen het tijdstip moet nog bepaald worden." Nederland, en Amsterdam in het bijzonder, zal zich dus binnenkort weer kunnen verheugen in de aanwezigheid van Frank Zappa en zijn Mothers Of Invention.
Google translate: Frank Zappa, the leader of the Mothers Of Invention, also received a Grammy this year. It is customary at the presentation of this award that everything is done in full regalia. But Frank puts up with all his usual habits because they smell too much of conventionality to him. He did appear in a very smart suit, but underneath he was not wearing a shirt or other garment! Of course it was not a face, but that was precisely the intention of the head mother. "I'll be happy when I get back to Amsterdam," he sighed to me. They are not that conventional there. At least I feel human there. Tell them in Amsterdam that I'll be back soon. The plans are all set. Only the time has yet to be determined. "The Netherlands, and Amsterdam in particular, will soon be able to rejoice in the presence of Frank Zappa and his Mothers Of Invention.
Source: Fulvio Fiore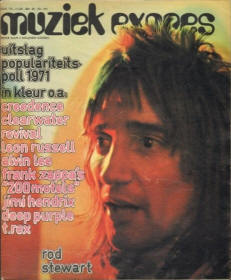 200 Motels is een afspiegeling van de werkelijkheid!
4 pp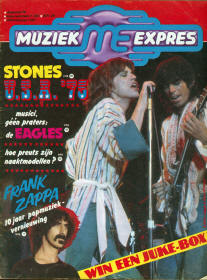 De bizarre experimenten van Frank Zappa
pp 4-8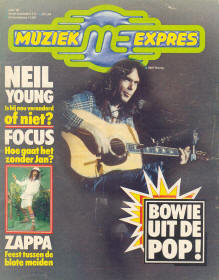 Mother's mooiste moederdag
pp 44-45
---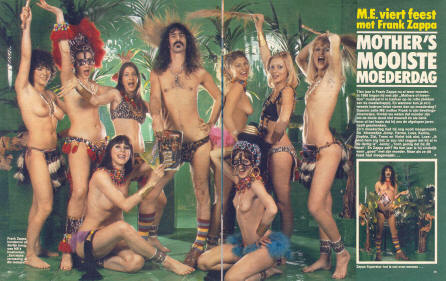 M.E. viert feest met Frank Zappa
Mother's mooiste moederdag
Tien jaar is Frank Zappa nu al weer moeder. In 1966 begon hij met zijn "Mothers of Invention" muzikaal in te hakken op de rotte plekken van de maatschappij. En wanneer kun je zo'n tweede lustrum beter vieren dan op moederdag? Daarom zette ME mother Frank in zijn lievelings bloemetjes. Omdat we weten dat moeder zijn om de doole dood niet meevalt én als dank voor al het fraals dat hij ons de afgelopen jaren heeft geschonken. Zo'n moederdag had hij nog nooit meegemaakt. De bloemetjes Jenny, Herma, Loes, Karina, Sophie, Zizi, Trees en Violet ook niet. Loes: Ik vind hem erg lief, je zou niet zeggen dat hij dit doet". En Zappa zelf? Na tien jaar is hij eindelijk weer "goed" met zijn moeder. Maar als ze dit feest had meegemaakt...
Google translate: ME celebrates with Frank Zappa
Mother's most beautiful Mother's Day
Frank Zappa has been a mother again for ten years now. In 1966, with his "Mothers of Invention", he began to cut down musically on the rotten places of society. And when is it better to celebrate such a second lustrum than on Mother's Day? That is why ME mother put Frank in his favorite flower. Because we know that being a mother is not easy to die for and as a thank you for all the nice things he has given us in recent years. He had never seen a Mother's Day like this before. Neither did the flowers Jenny, Herma, Loes, Karina, Sophie, Zizi, Trees and Violet. Loes: I think he is very sweet, you wouldn't say he does this. "And Zappa himself? After ten years he is finally" good "with his mother again. But if she had attended this party ...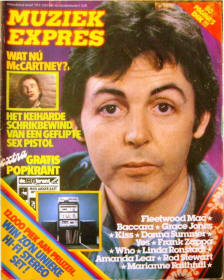 Frank Zappa: Ik laat me niet meer belazeren!
2 pp
Het grote Zappa interview
By Rupert van Woerkom, pp 48-50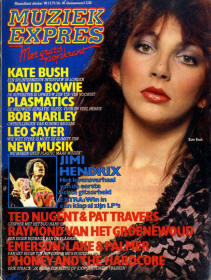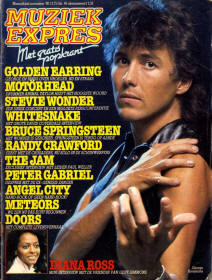 1980 November