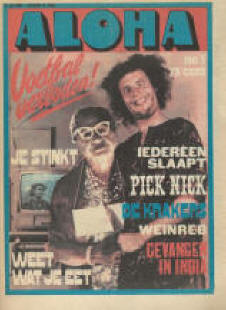 No. 5
---
This issue's cover story is on Wild Man Fischer.
Source: ebay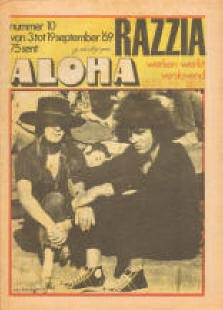 1969 September 3-19
No. 10
Ongecensureerde Mothers (Uncensered Mothers)
By Frits Boer, p 13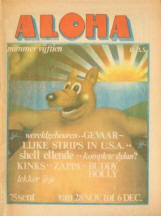 1969 November 28 - December 6
No. 15
Uncle Meat film
p 10
---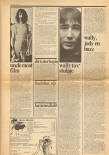 Article on page 10 is based mostly on translations of interview "Frank Zappa" from Canadian film magazine Take One.
Source: ebay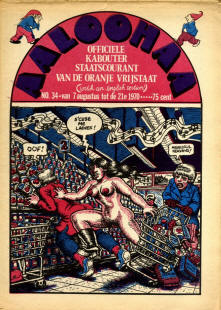 1970 August 7-21
No. 34
Wat Zappa doet (What is Zappa doing)
By BW, p 15
---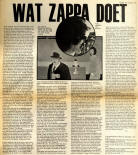 Google translate: A moment to pay attention to the side activities of Mr. Frank Zappa and his partner Herbie Cohen who, after all the nagging and etching of the Metro Goldwyn Mayer, people around the production of the first four Mothers records and Zappa's Lumpy Gravy did so very well with their production company Bizarre. (which offered Reprise ready-made pieces and still offers them under the all-or-nothing-like-or-not motto) and as they became more and more concerned with the mentally oppressed that the established record order found commercially uninteresting or morally debilitating even set up their own gramophone record company. (read more)
Source: Fulvio Fiore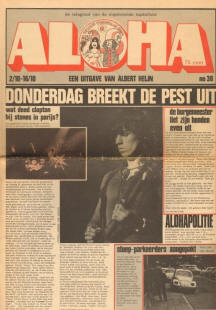 1970 October 2-16
No. 38
Het beloofde koala beertje (The promised koala bear)
p 7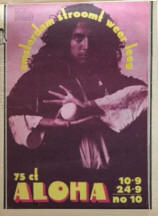 1971 September 10 - 24
No. 10
Afsheidsconcert Fillmore
p 4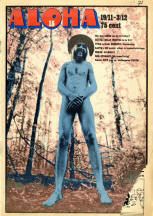 1971 November 11 - December 3
No. 15
Ringo als Frank Zappa
By Wim Noordhoek, 1 p

---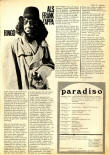 Google translate: Frank Zappa's historiography of contemporary music is nearing its provisional completion with the filmed epic '200 Motels' (a modern Odyssey?). The full-length film will premiere in December according to plan in the European Capitals and we assume that Amsterdam is one of them. At least one ray of hope in the prospect between all those sad-mooded holidays (as soon as the Sinterklaas decorations appear in the windows, I am lost every year). (read more)
Source: Fulvio Fiore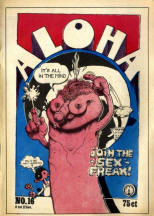 1971 December 3 - 17
No. 16
Zappa in Stöckhôø
By Dave van Dijk, 1 p

Ik lust Zappa niet mer
By Frits Boer, p 31

Zappa's psychedelies palet
By ?, pp 31, 33
---

Google translate: On Friday, November 19, Zappa started his European tour with a night concert in Stockholm. Just before this concert, perhaps the best and most fun I have ever experienced from the Mothers and with the performance of The Band belonging to the absolute top of the past year, a number of American deserters spoke with Zappa. The deserters make a sort of radio show for the South Vietnamese liberation front and after some jokes 'greetings for the boys', and nice stories, a question about desertion as a tactic followed. (read more)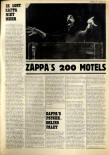 Google translate: I think '200 Motels' is an extremely bad movie. For a few reasons: (1) the school cabaret-like nonsense: (2) hellish acts of protagonists Howard Kaylan and [Mike] Volman: (3) the way in which Zappa believes he should contribute to the sexual revolution: (4) ) the film's implicit message that reads: 'Zappa is a genius'. (read more)
Source: Fulvio Fiore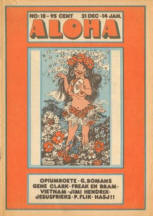 1971 December 31 - January 14
No. 18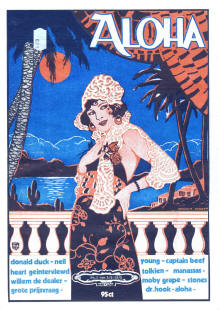 1972 May 5-19
Vol. 3 No. 1
De laatste poll (The last poll)
By Aloha, pp 7-10

Ik wil huilen als een weerwolf (I wanna howl like a werewolf)
By Jeff Eymael, pp 24-24

---
In reader's poll the Mothers of Invention voted as best live act and best band #3. 200 Motels voted as film #5.
On pages 23-24 is full version of interview with Captain Beefheart. Translation of this version first appeared in the april 1996 fanzine Steal Softly Thru Snow #6. Full translation is available at the Electricity site.
Source: Ton Van Mierle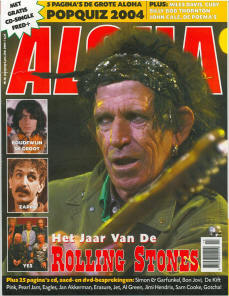 2004 January/February
Vol. 6 No. 10
De erfenis van Frank Zappa (The legacy of Frank Zappa)
By Edwin Ammerlaan, pp 50-52, 54-55