Rockstar
Full name of this monthly rock magazine is
Numero Uno Rockstar
. The magazine is published as
Rockstar
since 1980, before that 1976-80 as
Popster
.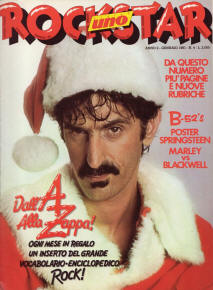 Vol. 2 No. 4
Zappa: linguaccia mia
By Massimo Bassoli, pp 72-75

Il corvo e la volpe
By Dali De Clair, pp 28-31
---
Issue includes 4-page article on Zappa and 4-page Dali De Clair interview with Captain Beefheart (shorter English version published in Melody Maker, 1980, January 11.). On page 4 is ad for posters, including funny Zappa poster.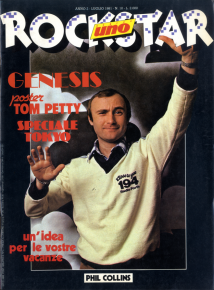 Vol. 2 No. 10
Frank Zappa "Tinseltown Rebellion"
By Massimo Bassoli, p 82
---

Google translate: Announced for last October, the new (double) album by Frank Zappa is only now being released. The delay, needless to say, was due to the usual difficulties in dealing with the record company. The original title 'Crush All Boxes' has been put in the drawer and of the eight pages (sic!) Registered and ready to be printed there are only four, under another title, precisely this "Tinseltown Rebellion". (read more)
Source: Fulvio Fiore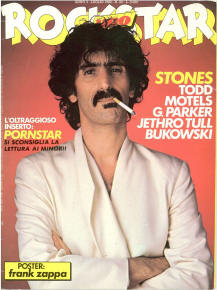 Vol. 3 No. 22
Zappa
By Massimo Bassoli & Guido Harari, pp 43-49
---
On the back of the 6-page article is placed a 6-page fold-out poster, same photo by L. Goldsmith as Relix April 2006 page 70. Beside this "Poster-story" Frank and Dweezil Zappa are featured on short facts page 19 and Ship Arriving Too Late To Save A Drowning Witch is reviewed on page 74.
Source: slime.oofytv.set