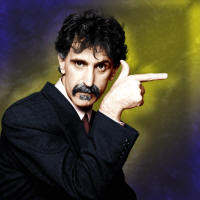 The purpose of this site is to provide a little help to those that are looking for written material about Frank Zappa.
afka (at) afka.net
Upcoming Zappa books
Earth To Moon: A Memoir by Moon Unit Zappa - May 2023
Happy Forever: My Musical Adventures With the Turtles, Frank Zappa, T. Rex, Flo & Eddie, and More by Mark Volman, July 2023
Freak Out! by Pauline Butcher. Translation to Czech language. 2023
Mother Superior : The Saga of Frank Zappa and the Mothers of Invention: The Authorised Biography by Alan Clayson - 2023 ?
The
main index of books on Zappa
contains now 301 items.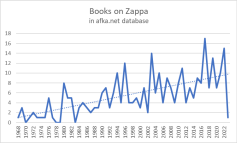 Support this website!
This is a non-profit website, dedicated to composer Frank Zappa.
Please help with the running costs of this website by making a donation.